Summer 2021 will be a momentous one for Leica. The world-renowned camera manufacturer will release its brand new smartphone – the Leitz Phone 1 – within the end of July. The device is aimed for photographers, and follows the route charted by Sharp's Aquos R6 with its plus-size rear camera.
Thank you for reading this post, don't forget to subscribe!
In fact, the new Leitz Phone 1 is essentially a posh and fancier version of Sharp's flagship (which also comes equipped with Leica lens).
With this all original device, Leica goes solo and breaches as a fierce new competitor into the smartphone market. Photographic equipment is, after all, the ground on which smartphone manufacturers are trying to best each other – and if Leica's expertise in the field is any indication, the challenge will be a heated one.
So let's find out the key features of this new smartphone and what sets it apart from other existing models.
Leitz Phone 1 continues the single-camera revolution
The choice of a smartphone nowadays relies more and more on its photographic equipment.  Smartphone cameras have evolved from simple accessories to core features. In order to offer increasingly outstanding performances, manufacturers started including multiple cameras on their device. Over the course of a few years, multiple cameras became the new standard to which all smartphones had to adjust.
Now Leica has taken a bold step into a new direction that goes against the trend. Following Sharp's example, the Leitz Phone 1 is equipped with a single camera sensor, but one that's on-par with most  professional single-lens reflex and offers the same range of performance that users have come to expect from their smartphones – from panoramic to wide angle and 4K videos.  Following Sharp's example, the new Leitz Phone 1 is equipped with a single camera, but on-par with professional reflexes. A single  rimescolare le carte in tavola è arrivata Leica, che segue il cammino già tracciato da Sharp. Il Leitz Phone 1 dispone infatti di un'unica fotocamera di altissimo livello. In questo modo Leica offre le funzionalità di più obiettivi in un'unica soluzione; dal grandangolare alle panoramiche, ai video in 4K.
Additionally, the selfie camera – concealed by a holepunch – has a 12,6 MP resolution, on par with most modern devices.
Technical specs and release date
As far as the technical specs go, the Leitz Phone 1 does not stray too distant from its Sharp-branded "cousin" – Aquos R6. The two phones are virtually indentical under the chassis, starting with the 6.6 inches OLED IGZO display with 2730 x 1260 resolution.
With its width of 9.55 inches, the Leitz Phone 1 is also slightly heavier and sturdier than most other smartphones. The frosted glass cover has black, opaque finishing and the overall design is very minimalist and stylish.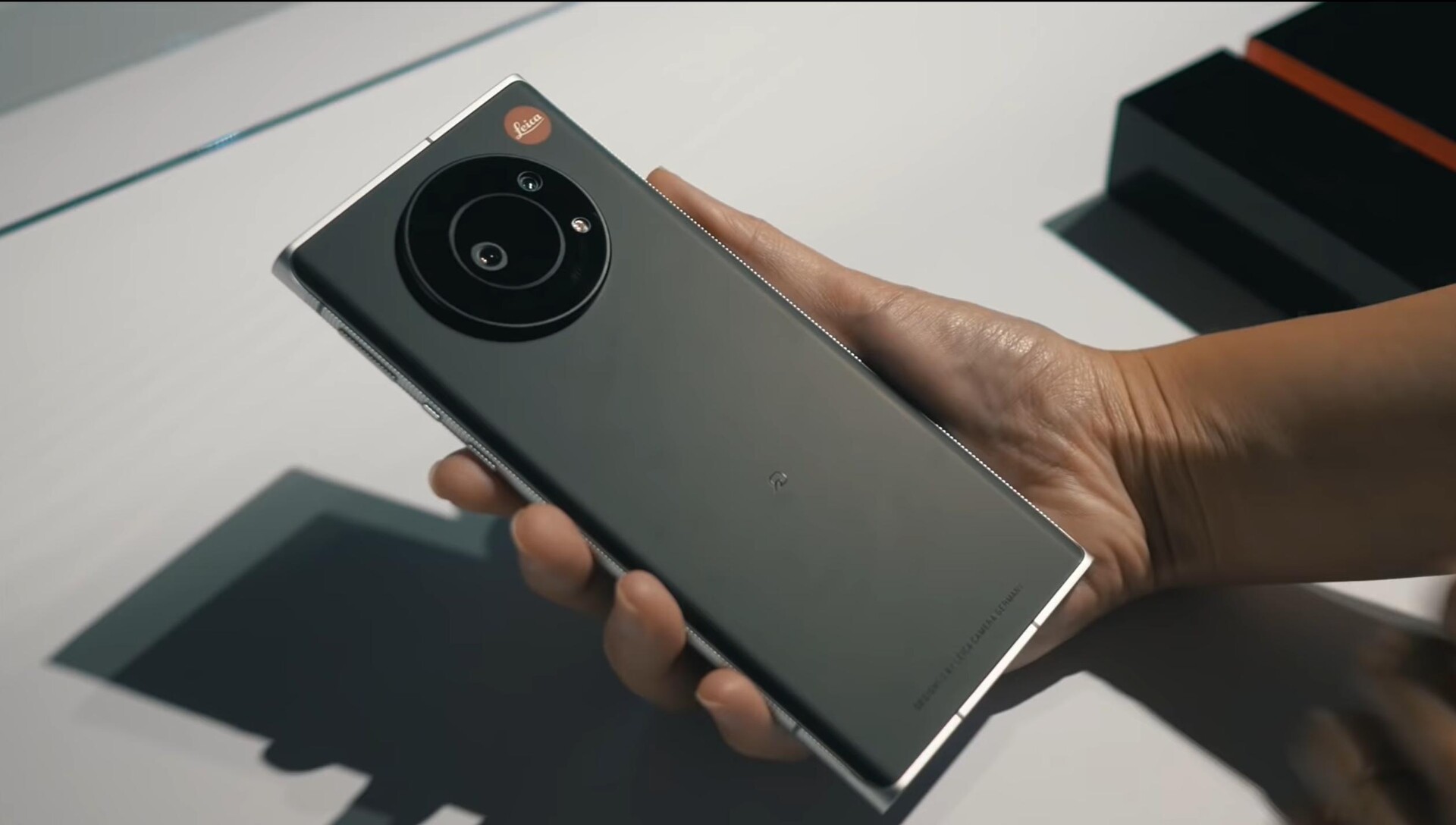 The monochrome chassis  – called Leica Silver – is also a far cry from the current trend of vibrantly colored smartphones. The Leitz Phone 1 is rather more reminiscent of professional reflex cameras in terms of aesthethic. The Leica Red Dot adds a final, distinctive touch to the design.
With its Snapdragon 888 processor, 12 GB of RAM and 256  GB memory, the new Leica smartphone offers high quality performances. The internal memory can also be expanded up to 1TB with an additional MicroSD card.
Its 5000 mAh battery is on par with the standard autonomy of most modern smartphones. Leica's new flagship is also waterproof and dust-resistant thanks to its IP68 protection. The Leitz Phone 1 runs on Android 11.
The preorders of the Leitz Phone 1 started on June 18th in Japan, where the smartphone is distributed exclusively by Softbank. The retail price is roughly 190 yen (about 1400 eur). As for international stores, it's not yet known when – and if – this model will be distributed outside of Japan.
This post is also available in:

Italiano