During a presentation's event in India, Xiaomi officially showed the two new smartphones that will join the big selection of its products. They are Xiaomi Redmi Note 5 and Redmi Note Pro, two economic devices, but still equipped with advanced technical features and premium models, like a sought-after metal shell. In our article, we decided to examinate the technical characteristics, the details and the launch's price.
Thank you for reading this post, don't forget to subscribe!
Xiaomi Redmi Note 5: details and technical characteristics
Xiaomi Redmi Note 5 has a 5,99 inches LCD display and a pannel with IPS technology, 2160×1080 pixel of resolution and 403 PPI. It's being sold in different colours: black, blue, gold and rose gold. Its focal point is a Snapdragon with a Octa Core processor of 2.0 Ghz and GPU Andreno 506, that allows it to a 50% above-average performance. About the amount of memory, there will be available two versions: one with 3 GB of RAM and 32 GB of memory, and another one with 4 GB of RAM and 64 GB of memory. This smartphone is equipped with a 5 megapixel front camera with flash LED and one 12 megapixel back camera with autofocus. We would point out the presence of a fingerprints reader and a battery, managed by Android Nougat, with MIUI 9 interface and quick search support. The first Redmi Note 5's model is being sold at a price equivalent to 25 euros, the second one at a price equivalent to 150. The new mobile device is now available only in India, but the marketing director of the chinese company, Zang Zhiyuan, said that it will be sold shortly in China too and so it could be bought by import web site in Italy too.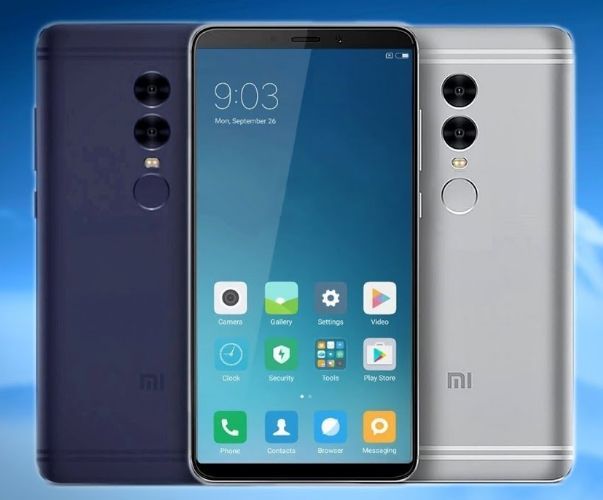 Xiaomi Redmi Note 5 Pro: details and technical characteristics 
Xiaomi Redmi Note 5 Pro has the same dispaly and battery like the other model, but it is different for a Snapdragon 636 with Octa Core processor of 1.8 GHz, GPU Adreno 509, 4 or 6 GB of RAM matched to 32 or 64 GB of internal memory. There are three cameras that allow an optimal multimedial area: one front Sony IMX376 with 20 MegaPixel that will be used even like face unblocked system, and a double back camera with 12 + 5 MegaPixel with autofocus and flash LED Dual Tone. The sensors in this case are furnished by Sony and Samsung. The technical features and the colors are the same like the Redmi Note 5 ones, like the LTE, WiFi, Bluetooth and GPS supports too. The first Redmi Note 5 Pro's model is being sold for a price of 175 euros, while the second one for a price of 215 euros. They are derisory prices and very affordable compared to the others present on the marketplace.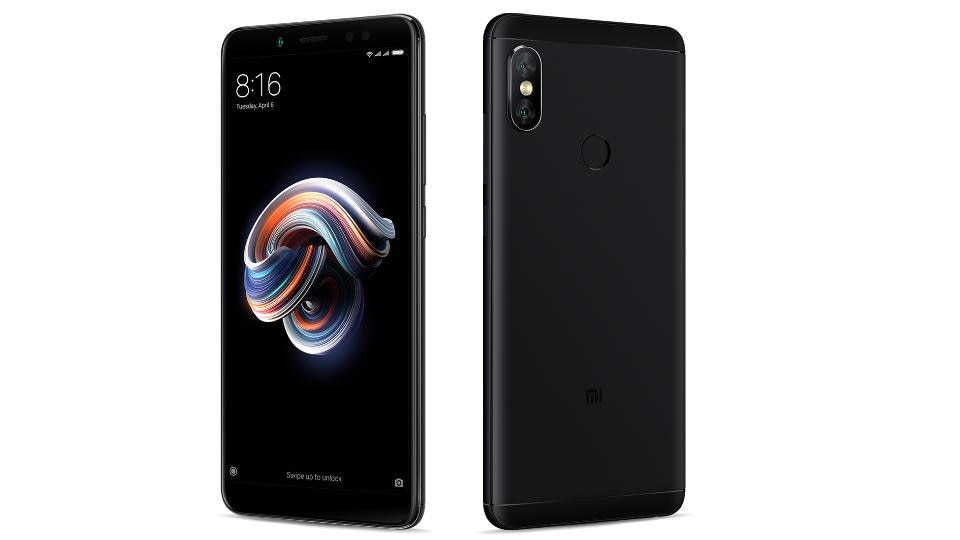 Xiaomi did big numbers in many european states and it has gained a reputation in Italy too, even if its models aren't around yet. Throught the directly purchase in the chinese stores, infact, it is possible to, throught an international delivery, get the smartphone directly in Italy. Even if the commercialization didn't start yet in our country, it could be considered a valid alternative of the better know brands. It already recorded important numbers, indirectly. 300.000 models of the Redmi Note 5 and the Redmi Note 5 Pro, according to the latest indiscretions, sold out in just three minutes, establishing a real world record. An event that reinforce the relationship between the chinese colossus and India, so that, according to some rumors, it seems that the company is thinking to directly increase the production of the devices in the indian country, thanks to the incentives made available by the government for the project "Make in India".
This post is also available in:

Italiano