Samsung Galaxy's bark is worse than its bite? This must have been what crossed the minds of the users of Samsung's most famous and highest selling smartphone, after the company announced that the mysterious night-time message sent in the past few days was "just a technical mishap".
A mishap that startled several people all over the world with what seemed to be a scene right out of a horror movie – or, more likely, a malware threat.
Fortunately, the incident was over without any major fuss. Samsung apologized to the users and sent a reassuring explanation. So if your phone or tablet was also affected, you can put your fears to rest – the mysterious push up notify is nothing you should be worrying about. –
What really happened in the night between February 19th and 20th, 2020, though? Let's find out all about the strange Samsung Galaxy mystery.
A late night message
The event that kickstarted it all was a mysterious message received by all Samsung Galaxy users in the dead of the night. Probably, had it arrived by daylight, people would have dismissed it as a glitch of little to no importance.
At night, however, incoming messages are few and inbetween and those few usually imply that something rather urgent has happened.
Samsung Galaxy users were bewildered by the strange message that appeared on their display. Both smartphone and tablets were affected – only in so far as they had the "Find My Mobile" app running.
The app itself raised many doubts and questions on the Social Networks, at least until Samsung clarified matters.
What was so weird about the message, you may ask? The Find Your Mobile app displayed an unintelligible message, with just two digits – both a 1 – in column and no text or captions whatsoever.
Samsung Galaxy's users "struck by panic"
To say that Samsung Galaxy owners were taken aback is an understatement – especially as the mysterious message would disappear right after clicking on it.
The most impressionable users felt like the main characters in a horror movie, while others thought it might be a poorly thought-out prank.
Others, however, were concerned about the possibility that the strange message may be caused by an attempt to breach into the phone's security – or by a new hitherto unknown kind of malware.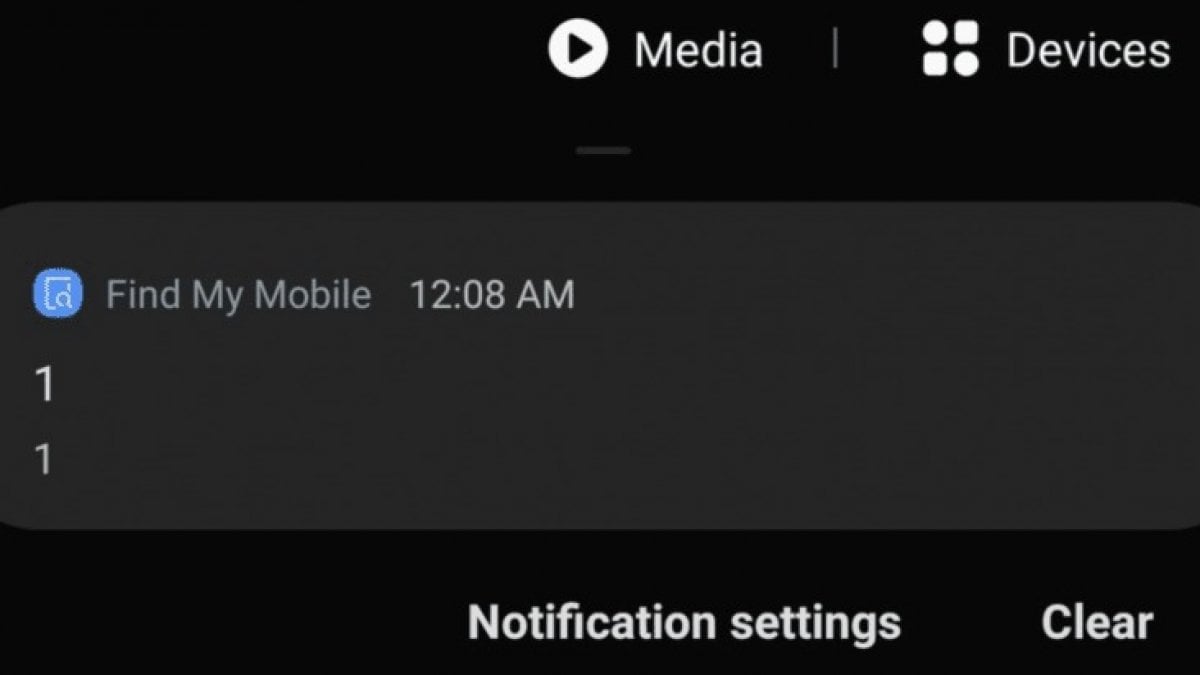 As can be expected, all the main Social Networks were flooded with questions and complaints as Samsung Galaxy users shared their screenshots and described the starting experience.
Still, it wouldn't be until late in the morning that Samsung shed some light on the matter.
"Samsung Galaxy were not hacked, night time messages were a mistake"
If you're the owner of a Samsung Galaxy device, you can put your fears to rest. Smartphone and tablets were neither hacked nor infected by any kind of malware.
Samsung assured as much in a Tweet that went live in the following 24 hours. The company went on to detail what really happened, stating: "This notification was confirmed as a message sent unintentionally during internal testing and there is no effect on your devices."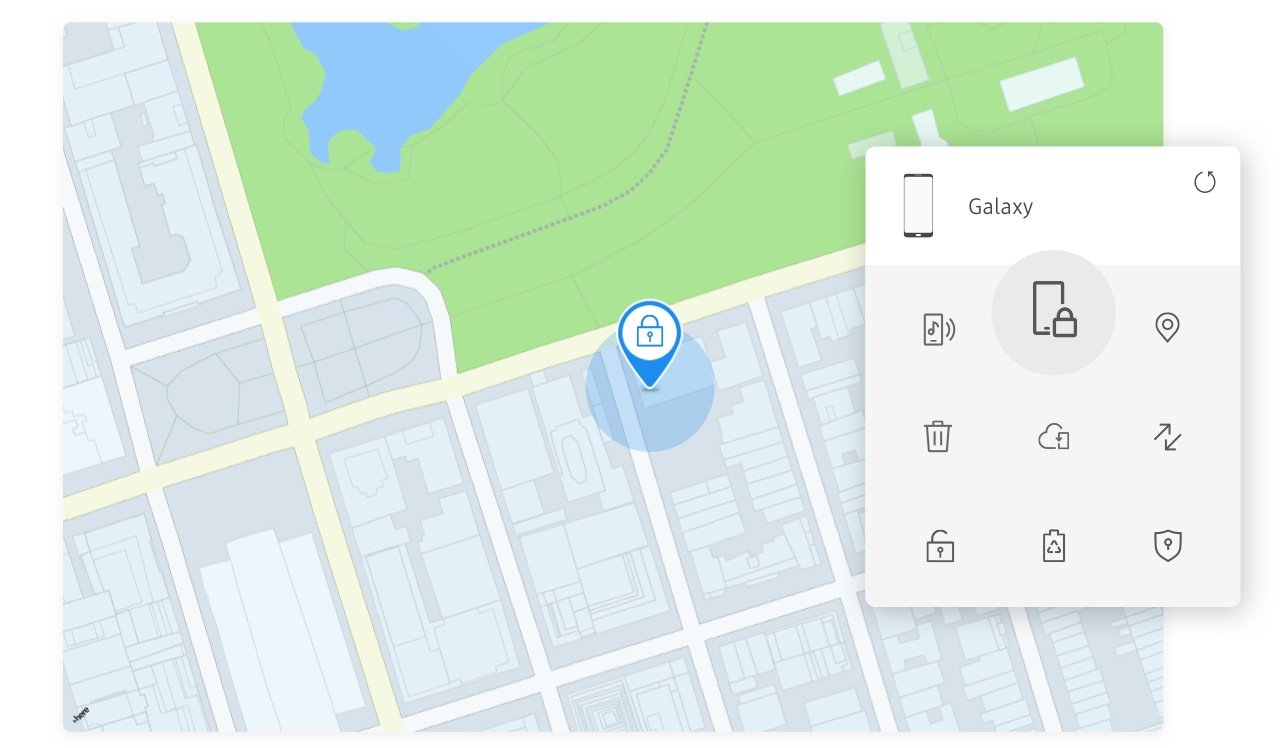 Moreover, Samsung offered an apology to Samsung Galaxy users who may have been roughly awakened by the late night notify. "Samsung apologises for any inconvenience this may have caused to our customers and will work to prevent similar cases from occurring in the future."
Fortunately, the mishap did not sway users from the Find My Mobile app, which comes in handy when you have lost your smartphone (or think it could have been stolen).
Still, the reactions of Samsung Galaxy users who were awakened by the mysterious late night message were anything but light-hearted. "I thought that someone may be tracing me down", someone wrote. "Is it maybe some kind of warning?", others wondered. "Is somebody using my phone without me knowing?"
Previously, something similar had occurred to One Plus 7 users, who had been targeted by mysterious notifies written entirely in Chinese – and unintelligible to most.
Allegedly, the messages were spam that had been fowarded to the users by mistake during a testing session.
This post is also available in:

Italiano