Probably between the most waited games of this beginning of 2018, Monster Hunter World was able to don't disappoint the expectations and to give to all the gamers an interesting and immersive gaming's experience.
The news proposed are many and the aspects that made this really usable and nice to play too.
Definetly a good purchaise even for its vision. Let's see in detail what it has to offer.
Thank you for reading this post, don't forget to subscribe!
An "Occidental" game
The first thing that we will see in this Monster Hunter World is that, for the first time, unlike the past titles, this game try to arrive to a very large audience. If until now, infact, the audience was always a bunch of passionated (especially in the easth) now, the audience is larger and the title proposes itself in the way to be appreciated even by who isn't of the "sector".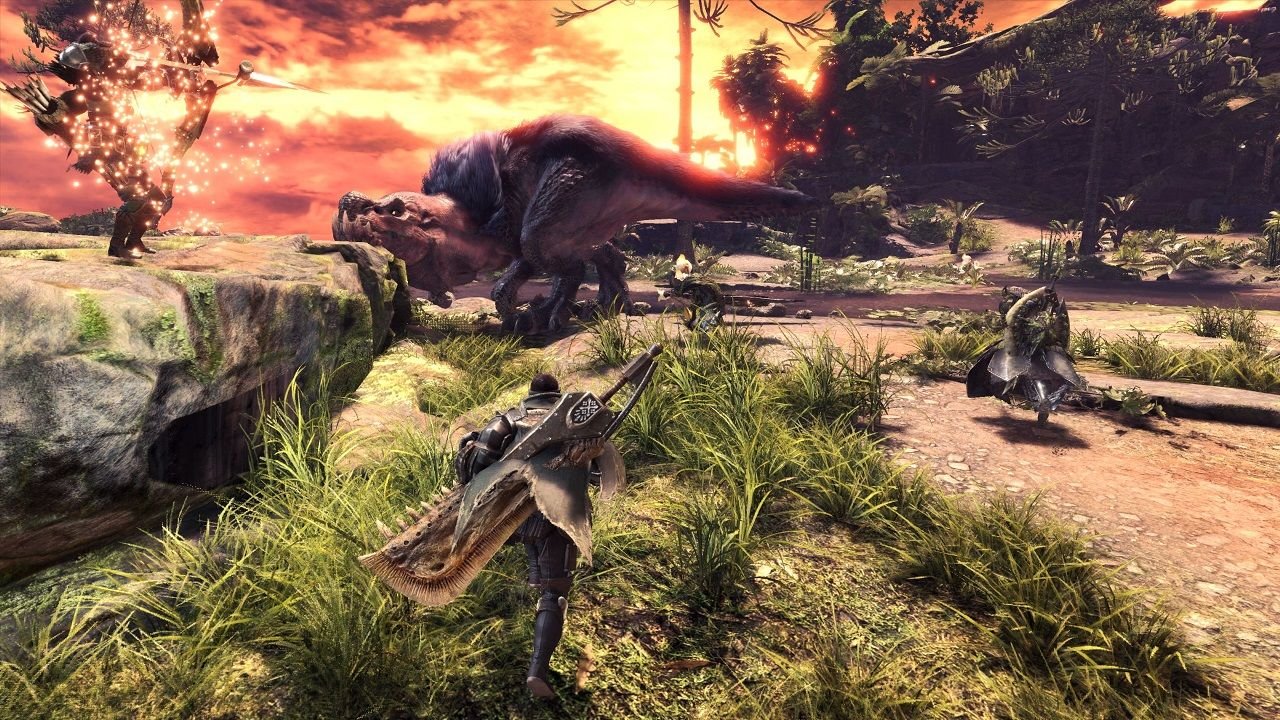 We will be literally thrown in a new world, like the hunters' gran commander will often remember us, where there is a land that has to be completly explored with new kinds of hunt and new monsters.
A world where the rules aren't strict and where the hunt can be followed even by who never had anything to do with all of this and needs to learn everything totally by zero.
Story and game's mechanic
Even though it changed some aspects Monster Hunter World keeps untouched its basic dynamics. Specifically the videogamer will wear the shoes of a new hunter that will land for the first time in a new territory to kill and to gather informations about the monsters that live there.
The first thing to do it will be to completly personalize our own character by setting phisic aspect, skills, wardrobe and so on, in a mix of possibilities that are really interesting. The story of this title is characterized by numerous secondary duties, exploration's phases and surrounder's situations that will make everything more usable.
However we have to say that the principal mechanic remains always the same one, which is to kill the monsters to build new weapons and armors.
Obviusly, we have to add to all of this a good strategic phase, where we have to plan every attack by carefully analyzing the weaknesses and the strenghts of the enemies so to organise and manage our own resourches.
Besides to finish the duties or the rewards (missions where we can receive a reward for the "head" of a specific monster) it is possible to freely explore the map so to discover areas and combat new creatures.
Weapons and combat system
One of the most pleasant news introduced in this new Monster Hunter World it is the possibility to manage the weapons in a different way compared to the previous titles. While in the past, infact, was necessary to get the element for every single weapon, in this one it is possible to dismantle the weapons so to get components for make some new. This made, without any doubt, the game's system easier and more usable for everyone even if this substantially reduced the game's hours.

About the combat system we have to say that in this Monster Hunter every situation has to be carefully valuaded. Every monster, infact, has some weapons (claws, tooth, poison, fire, etc) that can use for its advantages. For this reason it is essential preparing ourselves for the battle by carefully valuing the approach and the best weapons to use.
Suggested or not?
If suggest or not this new Monster Hunter World it is something really personal. For sure it is a title thought to hug a new bunch of videogamers even keeping untouched its mechanics.
Definetly a game's experience surely interesting that has to be tryed.
This post is also available in:

Italiano