Microsoft Surface Laptop 3 may not be the hit Microsoft thought it to be. Most importantly, the brand new Microsoft notebook is displaying some concerning production flaws.
Thank you for reading this post, don't forget to subscribe!
The problem emerged from the increasing negative feedback on Social Networks like Reddit and on the official Microsoft support page. Users complained getting deep cracks in their displays mere days after the purchase.
The damage was initally thought to have been caused by improper use of the devices. Customers were unprepared to the thin and ultra-sensitive displays of Microsoft Surface Laptop 3; too rough manhanding of the monitor would thus result in accidental damages.
However, this turned out to not be the case as Microsoft's new laptops seem to have glaring production and structural flaws.
Microsoft Surface Laptop 3
Microsoft's newest touchscreen release was introduced as both practical and stylish.
Available in two different screen sizes, Microsoft Surface Laptop 3 is a great travel notebook, suitable for both work and entertainment, as it only weights 1,266 kg.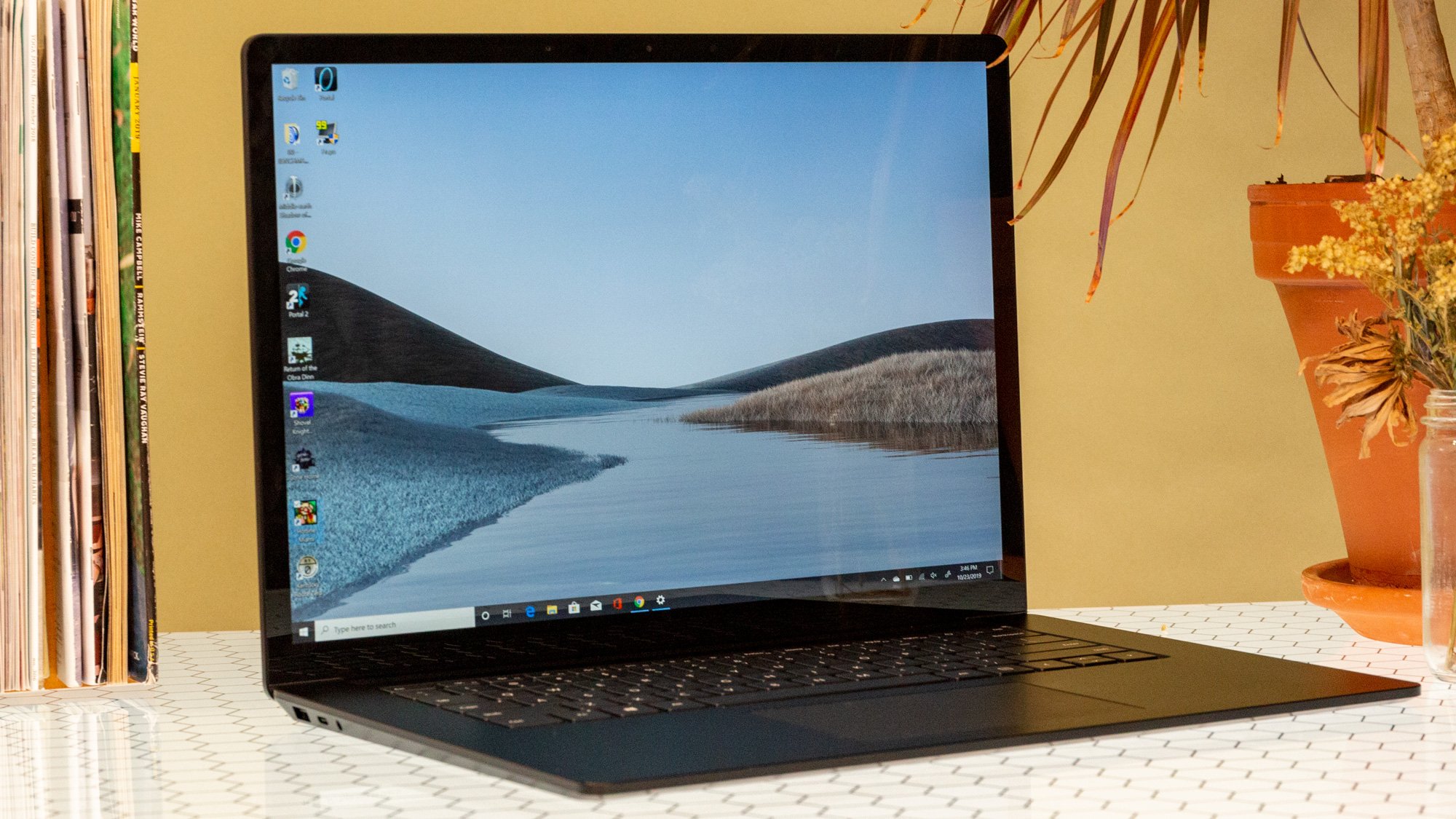 Don't be fooled by its thin frame, though. Microsoft's new laptopis a high performance device, packing some pretty sweet tech specs under the sleek, polished exterior.
Its battery life can hold up to an average 11 hours working. It should be also noted that the battery can't be replaced.
Moreover, in the 13.5" version Microsoft Surface Laptop 3 is equipped with Wi-Fi 6. Making it both an excellent work computer and a compact, reliable travelbook.
Not all that shines is gold, though – and while the new Microsoft laptops look great on paper, initial user tests brought up some pressing issues.
Too-thin displays are a-crackin'
Specifically, the laptop's display is too frail – especially for a touchscreen.
Users all over the world would wake up to find deep glaring cracks in their displays – much to their chagrin.
Pressed into action, Microsoft immediately set out to investigate. Oddly enough, all the affected Microsoft Surface Laptop 3 presented the very same problem, with the cracks all located at the bottom of the screen.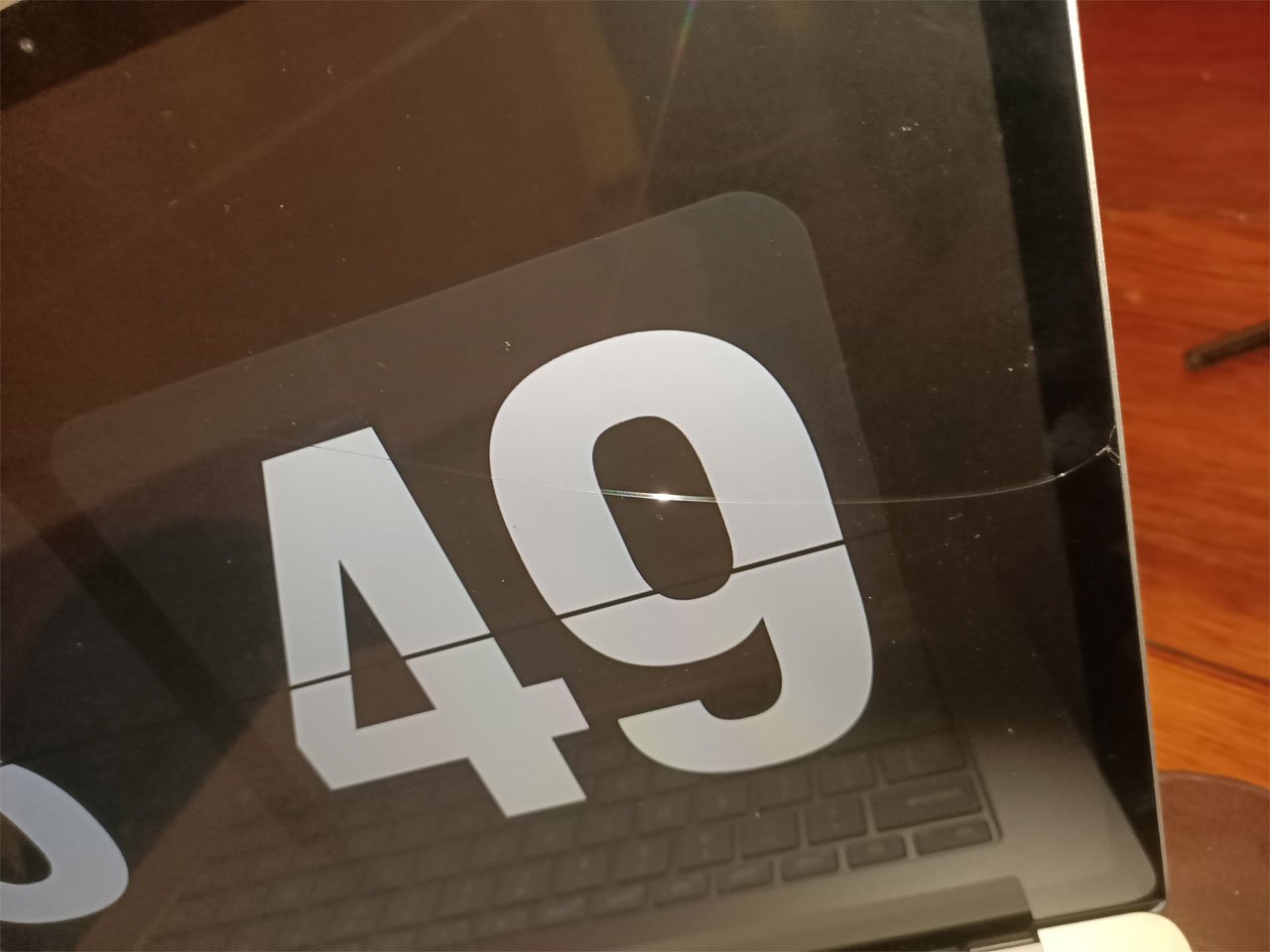 There's more, though. Most damages were located in the same area, that would be the left bottom corner of the display. When more and more complaints started piling up, it became obvious that it could be no coincidence.  Had Microsoft Surface Laptop 3 been released with a production flaw that the company was nonethewiser about?
Many theories and speculations ensued as users accused Microsoft of not properly sealing the display to the chassis.
Therefore, even the slightest pressure or screen movement could result in fatal damage.
Alternatively, the hardware may have been be poorly assembled with screws tightened too much. Microsoft's notebook was hardly the first computer affected – a similar problem occurred to Chuwi users, whose displays would suddenly crack for no reason.
Microsoft will replace all faulty products
Microsoft immediately set out to investigate. Were Microsoft Surface Laptop 3's too-thin displays cracking due to misuse on the owners behalf?
Though this theory was initially pursued, users complained about  notebooks cracking overnight and without any excessive use to justify the damage.
Microsoft confirmed awareness of the problem with an official note on their website. It reads: "A limited number of Surface Laptop customers have contacted Microsoft and have reported screens that have cracked through no fault of their own"
It later was confirmed that a selected few Surface Laptop 3 would have assemblage flaws in the chassis. Fortunately, only a small number of devices were affected.
The flaw was only found in the Alcantara Platinum coloring. Matte black, Cobalt blue and Sandstone chassis were allegedly not affected.
Microsoft thus encouraged  Surface Laptop 3 owners to have their faulty devices replaced. "Microsoft Stores offer  replacement services fior cracked screens", reads the official Microsoft website.
Replacement should be roughly around 49 euro while the device's still under warranty, but may be more expensive if the warranty has since expired.
This post is also available in:

Italiano