Lenovo is one of the main personal computer manufacturers out there. Since 2013 the Chinese-based company was able to take over HP's record as the highest-selling brand in the world.
Thank you for reading this post, don't forget to subscribe!
The computer industry has been stagnating lately – but Lenovo is not giving up on it anytime soon. Even though smartphones are all the rage today, Lenovo seems to believe that computers may still have more than one card up their sleeve.
So it came as no small surprise when the China-based manufacturer announced a new, revolutionary project in the work.
Late next year we'll be treated to the first foldable screen notebooks ever. Ideally, these computers are the missing link between laptop and tablet. The ThinkPad X1 is the product that may perhaps bring the computer market out of its lethargy – and to new heights.
Lenovo's foldable screen notebook prototype
Flexible screens are the hit of the day. We've discussed the topic in this article, but the thirst for this new technology has all but quenched since then.
Promising a new definiton of domestic space, LG's foldable tv monitors are among the most awaited devices out there. And foldable screens are never so popular as in the smartphone market – from Google to Huawei, there's no manufacturer that did not promptly embrace the new technology.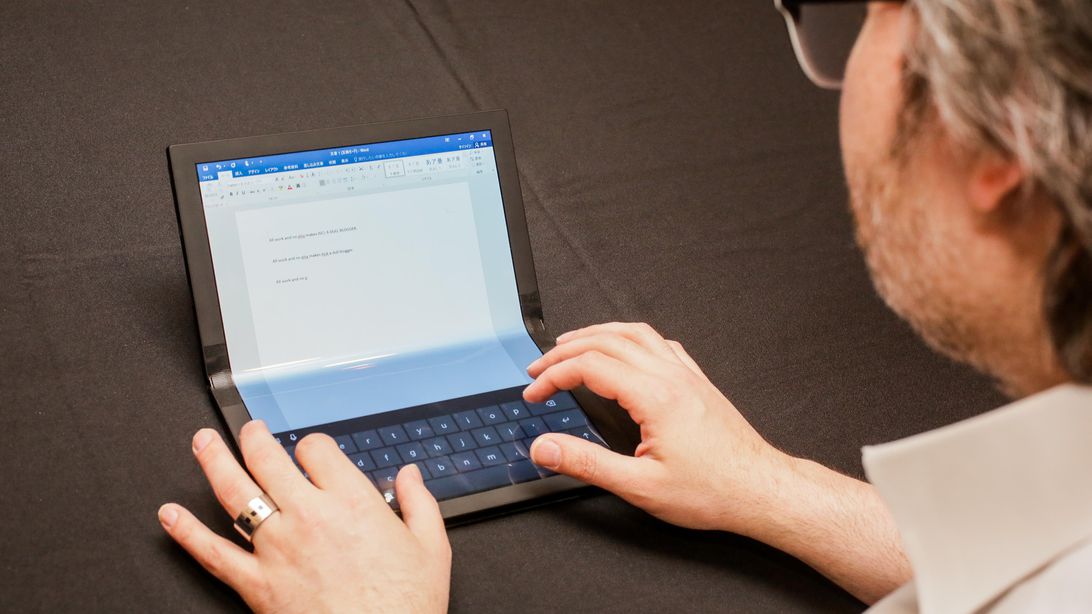 Such was the case for Samsung that should have been a pioneer in releasing foldable smartphones – but some late minute, crucial structural weaknesses caused the release to slide on to June.
Yet insofar, flexible screens had really only been applied to home entertainment and smart devices. Until Lenovo announced their groundbreaking new notebook series that would take full benefit from this technology.
There's not been much activity in the computer market lately, and the prototype's previews were welcomed with curiosity and hype. According to Lenovo, the world of notebooks still has much to say.
The new notebook only exists as a fully working prototype for now. Lenovo, however, has estimated that the ThinkPad X1 will be released sometime next year. It feels sae to assume that it's going to be one of the tech highlights of 2019.
What will the flexible screen notebook be like?
When you think about a flexible screen notebook, the idea may seem quaint. Notebooks are already – by definition – "foldable". Was there a real need to equip one with this new technology?
According to Lenovo, the answer is yes. Yes there was need to upgrade notebooks, as we know them, into something different. The company staked all its money on a lucky gamble and set out to produce what may be best defined as a hybrid device. The new computers are going to be an ideal mix of tablet and laptop.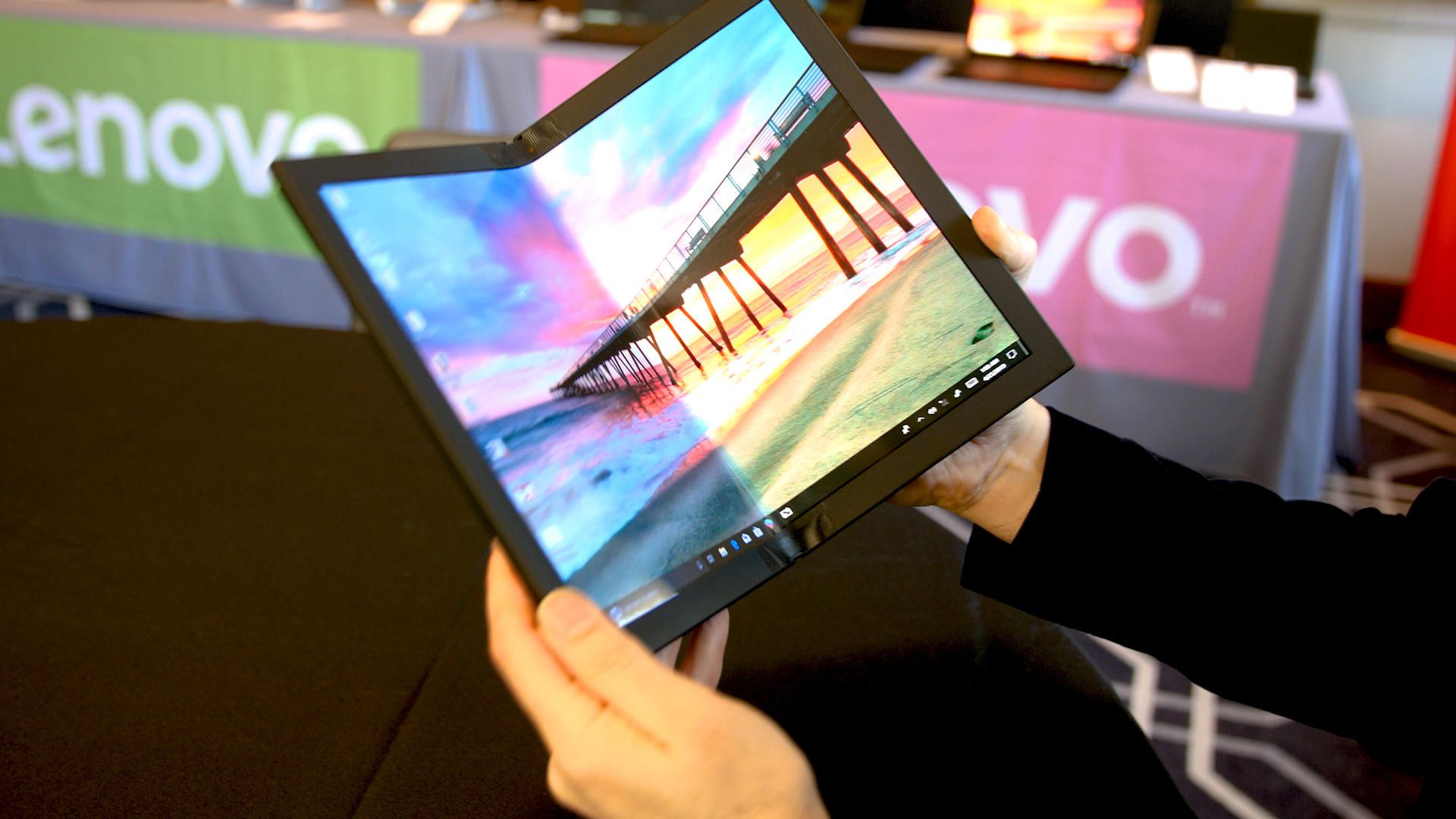 According to the first leak and sneak peeks, Lenovo's Thinkpad X1 is going to have a full-screen touch display. Obviously the screen's going to be OLED with 2K definition.
Lenovo's winning strategy was to make the new notebook every bit as versatile as versatile gets. The ThinkPad X1 isn't going to be just a plus-sized, ultra-powerful tablet but a fully functional notebook, perfectly compatible with all the activities that we normally reserve to our personal PCs.
It can play music and videos, run work programs, edit pictures and photos, run desktop publishing software, print, surf the Web and much more. And when we need to carry it around, the device can be folded furthermore, for greater comfort and maximum portability.
But the ThinkPad X1 may be also folded horizontally just like a book. And the splitting effect is going to be a handy news that might make it palatable to the lovers 0f ebooks – who nonetheless miss the feeling of holding an actual book in their hands.
One half of the screen may be also used as a touch keyboard, making up for the absence of an actual physical keyboard.  With its promise to merge all the efficience of a standard computer with the features of tablet that can be used for everyday work and phone calls, the ThinkPad X1 brings notebooks into a new "all-in-one" plane.
This post is also available in:

Italiano