ConceptD is the name of Acer's new workstation line, one of 2019's most intriguing technological news.
Thank you for reading this post, don't forget to subscribe!
After the new Acer Predator Helios catering to die-hard gamers,  Acer is now aiming at creatives. The ConceptD computers and devices are developed purposefully for professional graphic and design use.
The Taiwan-based company thus takes another step toward more specific usage requirements – but that's not at all.
This line in fact challenges Apple in its own home, as the Cupertino brand is reportedly the best for graphic. But will this primate survive the ConceptD wave?
ConceptD, two new desktops for creatives
As we've seen, the ConceptD line is going to range over a great many devices created to cater to the needs of graphics and designers.
Starting with two powerful desktop computers – ConceptD 900 and 500.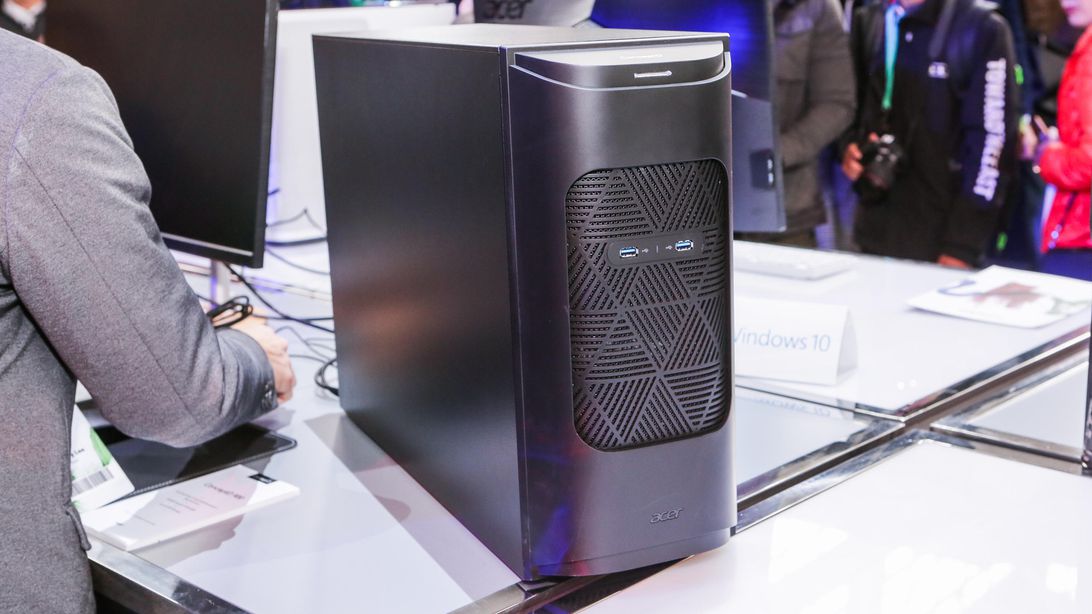 The former is equipped with two Intel Xeon Gold 6149 processors and a GPU Nvidia Quadro RTX 600. There are up to 12 memory slots, for a total of 193 GB RAM.
With its thermal design and the powerful cooling fan, the computer won't even run the risk of overheating.
The design is very simple and practical with the matte black chassis and an amber-colored LED area in proximity of the startup button.
This is, of course, a top class computer and the price is no breeze either – about 18.000 eur in Italy.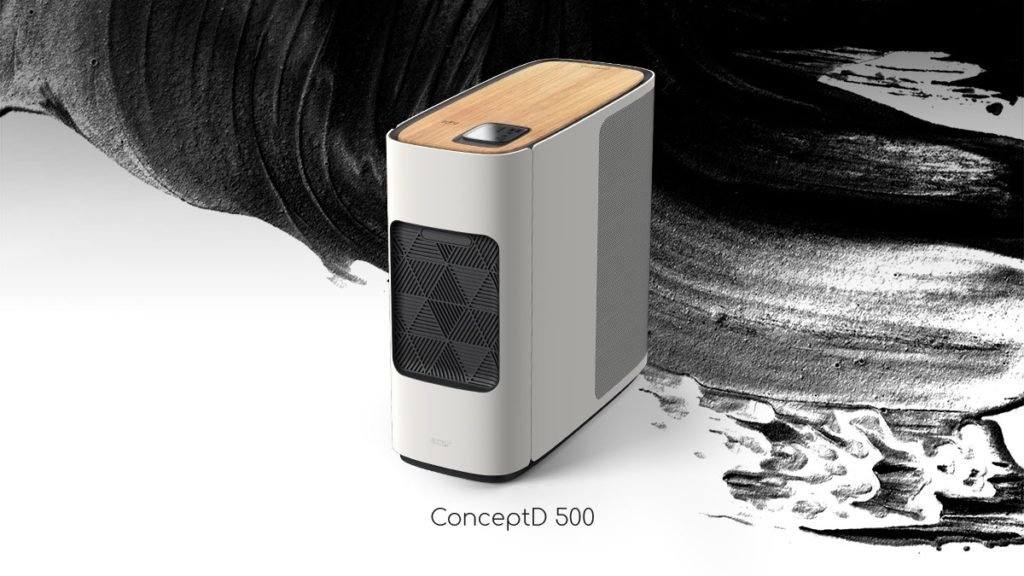 The ConceptD 500 comes with ninth generation Intel Core i9 processors and a GPU Nvidia Quadro RTX 4000.
It can handle up to four different 5k monitors at 5120 x 2880. So if you're keen on multitasking and like handling several graphic projects at once, this computer may significantly boost your performance.
There are four memory slots for 64 GB DDR4 RAM. The disk is a SSD PCIe, and with its tree internal fans this desktop is both fast and extremely silent.
In this particular case the design is more refined, with polished white chassis and wooden decorations. With its compact size and smooth round curves, this computer is at one time practical and fancy.
The ConceptD 500 is going to be more affordable in price and should cost about 2700 eur.
Three notebooks for high level graphic
Desktops aside, Acer also developed three notebooks for its line aimed at professional graphics and designers.
We are talking of, respectively, ConceptD 9, 7 and 5.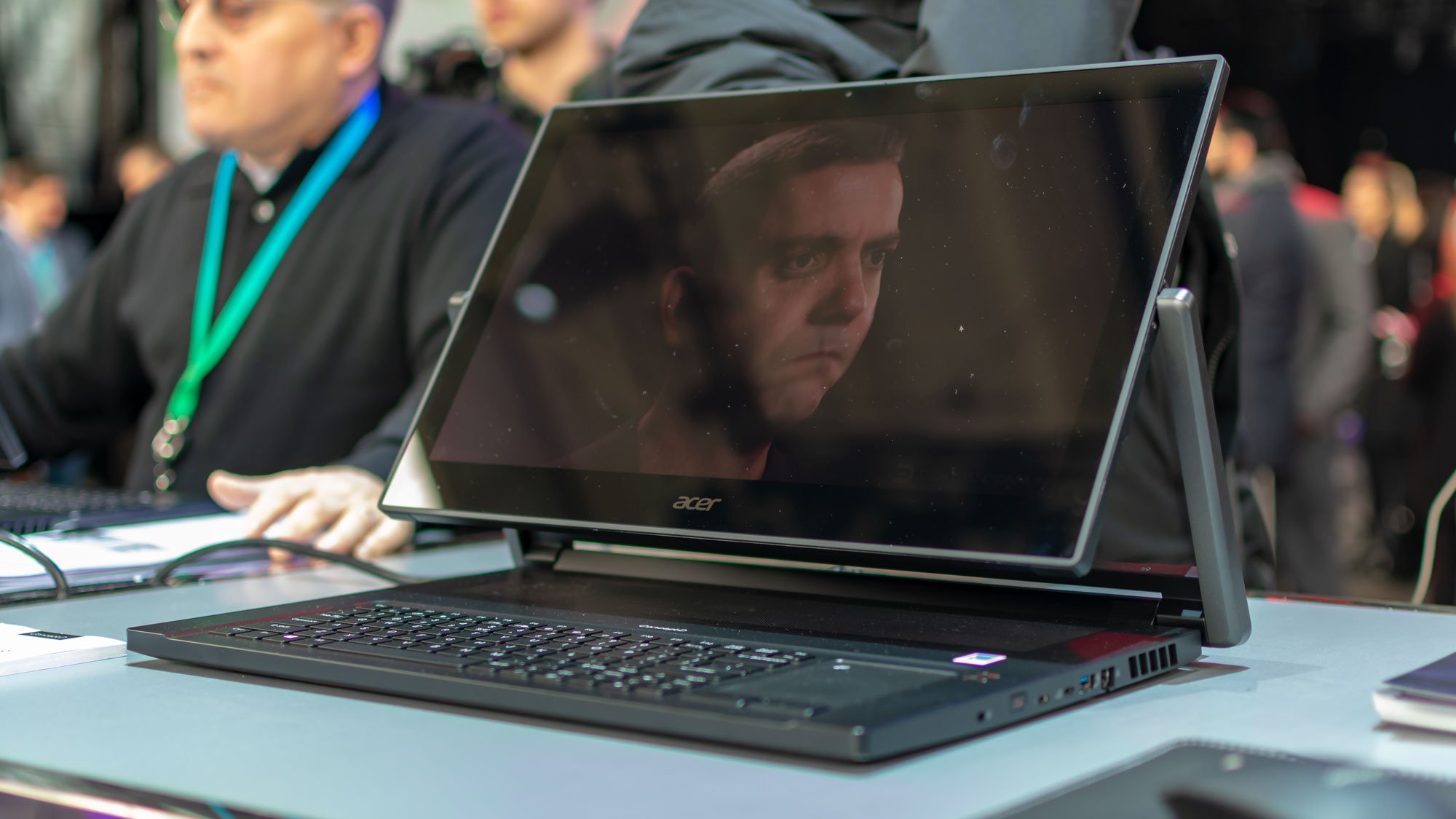 The ConceptD 9 has a bendable screen with hinges and comes with a magnetic EMR Wacom stylus, which allows for the max precision and pressure sensitivity.
It has a 3840 x 2160, 17.3" display. The processor is an Intel Core i9 and the GPU a Nvidia GeForce RTX 600. With 32 GB DDR4 RAM and two 512 GB SSD, it's the ideal computer for rendering and vector graphic.
It will be available in Agust and cost about 5000 eur.
The ConceptD 7 – something of its "little brother" – is only 17.9 mm in width and has a 4K UHD 15.6" display, with  3840 x 2160 resolution.
The processor is also a ninth generation Intel i9, and GPU is a Nvidia GeForce RTX 2080 with Max-Q design.
This model is in sale since April at 2290 eur.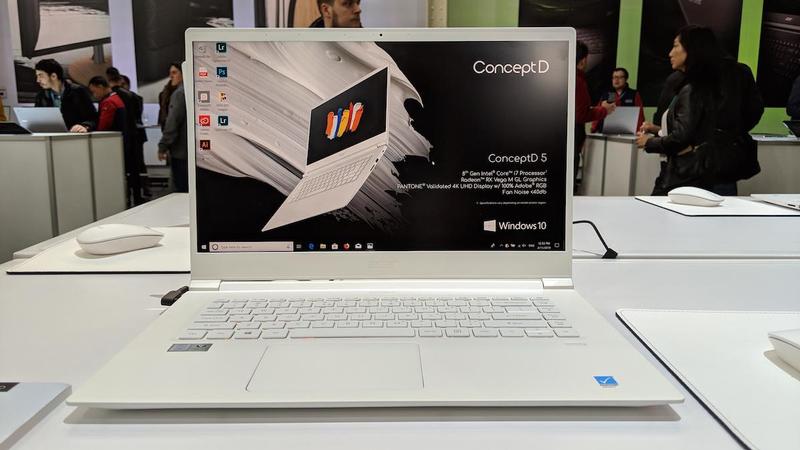 The ConceptD 5 has the same display specs but an Intel Core i7 processor with Radeon RX Vega M GL.
With its 16 GB DDR4 memory and 1TB disk space, it's a good device for professionals who are taking their first steps into the design world.
It's also an ideal choice if you want an affordable but resourceful graphic notebook – costing about 1699 eur, much like the newest MacBooks.
ConceptD also includes monitors and VR
The broad ConceptD offer also includes monitors.
The ConceptD UHD have a wooden stand-in, glossy screen and flawless, top quality color reproduction. All in all these are some of the best monitors out there for working with pictures and graphics.
The first model, CM7321K , is a majestic 32" with 4k UHD definition and all the potential of Mini LED technology.
It will be available in September and according to Acer the price should be 3199 eur.
There's also the slightly more compact model CP7271K. At a solid 27", this monitor uses the G-Sync Ultimate technology and allows a flawless color reproduction for the best graphic results.
It will be available in July and cost 2099 eur.
But the ConceptD line doesn't include only computers and monitors: Acer has also breached into VR.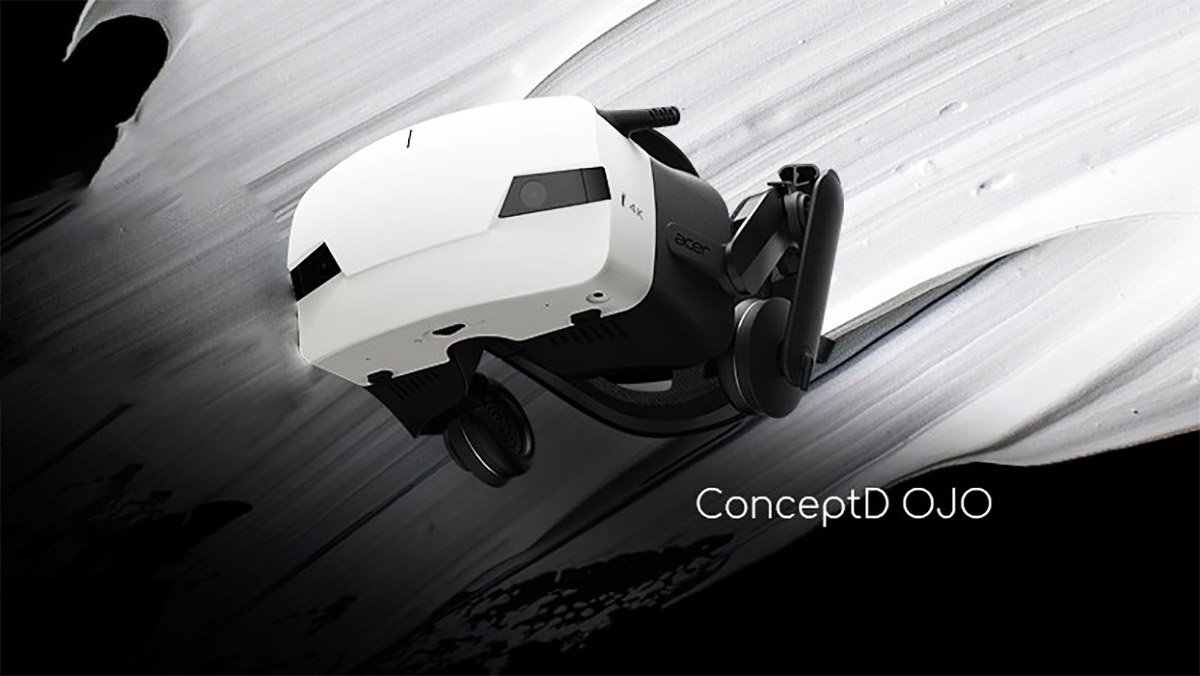 With the ConceptD OJO visor, users may experience the Windows Mixed Reality in more dynamic and fun ways thanks to the 4320 x 2160 display.
The headset may be easily cleaned or shared with others, owing to the removable straps.
Also the technology for the inter-pupil distance regulation allows the user to adjust the settings, so that the video resolution may be as realistic and intuitive as possible.
The headset is also very light and can be worn easily even for several hours. And two different straps – one soft, one stiff – allow the max comfort.
This post is also available in:

Italiano