Google keeps trying and, this time, to upside down the videogames' world it launches Stadia, a streaming videogames' platform. Now are many the ones that prefer the streaming.
Thank you for reading this post, don't forget to subscribe!
Just ten years ago it was unthinkable, but today, with the fast and ultrafast connections, a click is enough to see movies, listen music and really soon even to play.
Without download nothing and overload our devices, the future is in streaming. Exactly like already work Spotify and Netflix.
Stadia's presentation
To the GDC (Game Developers Conference) in San Francisco, the last 19th of March, Google removed the weil of mystery around its last project and officially presented Stadia.
It's about to bring the videogame to another level, untie ourselves from the link that keeps us linked to the consolles and to play everywhere on every device.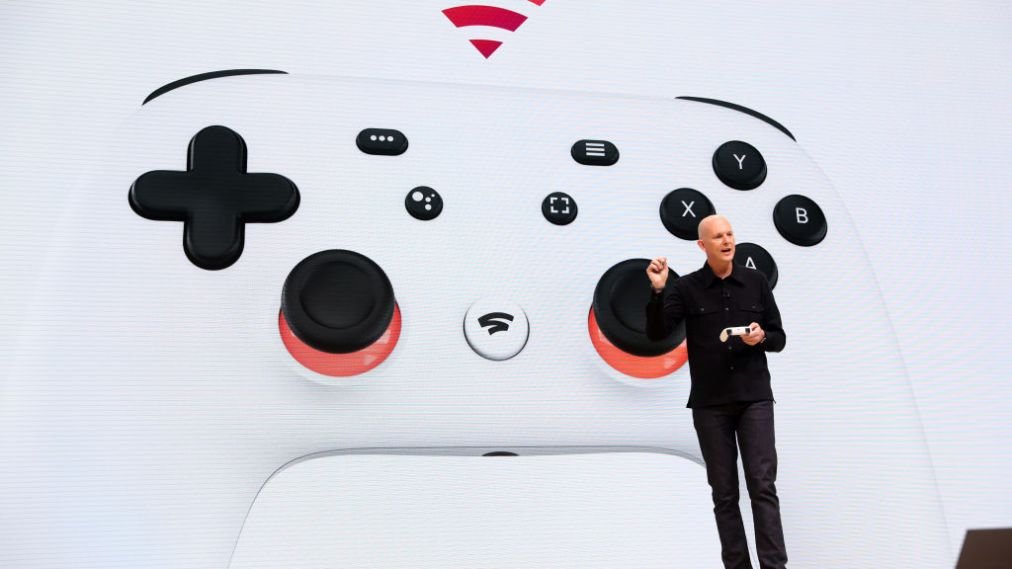 As well as for the other streaming platforms, Stadia gives us the possibility to play on every device we have, smartphone, tablet, pc, television, by using the dedicated joystick, but, in alternative, mouse and keyboard or the same device.
"Our purpose is to make this games available with resolutions up to 4K and 60 frame per second with HDR and surround sound", claims Phil Harrison, Vice President and GM of Stadia.
By the way the platform won't be able to come out before the end of the year and only for few selected countries: United States, Canada and part of Europe.
Stadia is meant to bring the streaming videogames to the mass, but just a small step at once. It needs before of all to be known and to be deeply tested. After that, as well as it was for movies and music, we will leave the old piles of videogames and the packed shelves, to bring all in streaming.
The streaming revolution
The streaming revolutionised the world of the cinema and of the music. Every content is now just a click away. We can see and see again or listen and listen again our favourite contents basically forever and give up with the doubt if buy or not something and if then we won't like it.
All of it became now the normality. No one remembers any more when to listen music we had to buy a cd to the shop or to see a movie we had to buy, or at least, to rent it.
However all of it happened just ten years ago, maybe less.
Our same houses saw the quick, although slow, considering the digital times, streaming revolution. The one that once was the television's furniture, fitted with dvd or, even, vhs, now disappeared, leaving only a thin screen hanged to the wall.
The only furniture that remains are the ones inside the videogamers' houses. Because for the videogames world is still painfully hard to give up with the dear physical consolles and pass to the digital.
However it's hard to keep up, every day the technology develops itself, the graphic, the data's quantity, so that just bought our consolle is already obsolete. How do we avoid this problem? Google believes that the solution might be Stadia.
"Stadia will free players from consolle and traditional PC limits", goes on Harrison.
Stadia and Youtube
"We've thought deeply about what it means to be a gamer and worked to converge two distinct words: people who play videogames and people who love watching them. Stadia will lift restrictions on the games we create and play and the communities who enjoy them".
Stadia will be, so, integrated with Youtube, to further get closer the users to their favourite youtubers.
If for example we are looking a video of our favourite one who plays a specific game, it will be enough to  click on the botton "play now" and Stadia will instanlty launch it, without download, without installation, nothing.
"Using Google's vast experience, reach and decades of investments we are making Stadia a powerful gaming platform for players, developers and youtube content creators, of all sizes. We're building a playground for every imagination", concludes Harrison.
By the way the videogame world is still reluctant to accept the streaming revolution, we will see if Stadia will be able to overturn even this world.
This post is also available in:

Italiano