TCL may throw competitors in the ever-growing market of foldable devices down several notches. The chinese brand is at work on what may very well be considered the missing link between smartphone and tablet. TCL's new creation gives a brand new meaning to the definition of "all-in-one" as the smartphone folds out into a fully functional tablet.
Flexible smartphones have become wildly popular. Following their initial debut in 2019, all the main smartphone producers have promptly risen to the challenge, flooding the market with their foldable devices.
Samsung, Xiaomi and  Google – as well as Huawei, LG and even Apple were swift to put out a brand new line of ultra-flexible smartphones. Users, however, were not too thrilled. You can find out more about the flaws of foldable smartphones on this page.
TCL's newest devices, however, may bring the competition into a hitherto unknown plane. Just when we thought we had seen everything that smart technology could offer, China strikes back with an astonishing new concept that could change forever our concept of mobility – possibly forever.
TCL steps into the smartphone market
TCL is renowned  for its TV monitors, competing with such giants as LG and Samsung. However, very few people in Italy – and Europe – ever heard of this particular brand.
TCL TV monitors aren't what most people would call "popular" products overseas. But the two foldable smartphone prototypes that the company's allegedly been working on may very well turn the tide.
To be fair, TCL has already stepped into the smartphone market, acquiring world-wide known brands like Alcatel and Blackberry that were among the precursors of "smart" technology.
But the new smartphone prototypes are something else, and may very well threaten the top-selling smartphone brand with a hitherto – taking the competition to yet another level.
A brand-new rollable smartphone?
We've told you how TCL is allegedly be deep at work on two new projects – including a fully rollable smartphone.
On the wake of Samsung, LG and Huawei's foldable products, TCL's smartphone offers the same kind of design customization, but is noticeably thinner.
According to rumors, the smartphone should only measure  9 mm.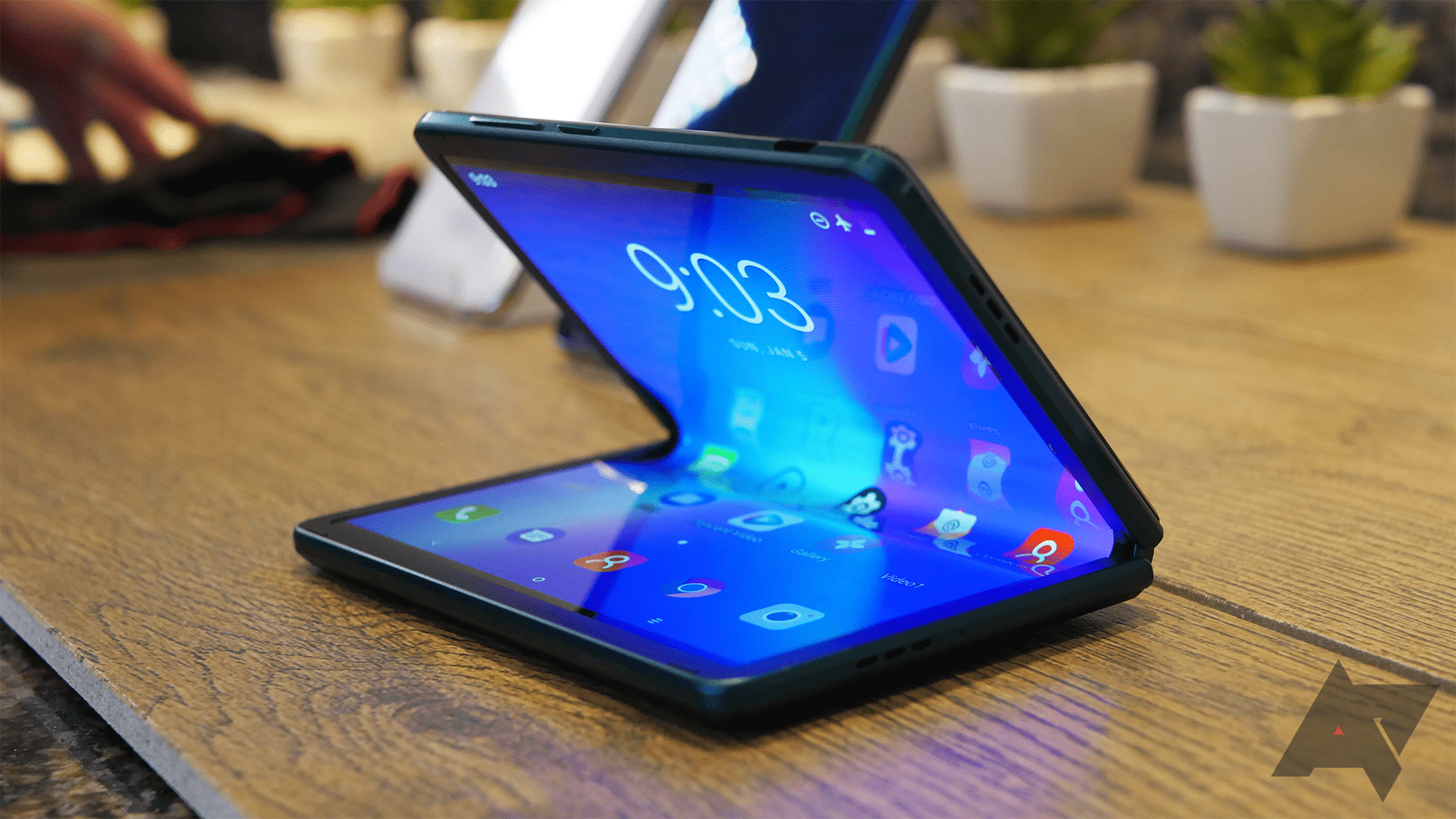 That makes it bigger than the open Galaxy Z Fold. When tucked, however, the latest Galaxy model measures up to 17mm in size – almost twice larger than TCL's prototype.
The new smartphone was welcomed with interest and curiosity in the tech market. How does it work, though?
The flexible AMOLED display is placed underneath a sliding glass panel, allowing the smartphone to fold out from a starting 6,7" sizes to a full 7,8" – merely with a tap.
TCL's smartphone turns into a tablet
The second TCL prototype, however, is by far the most interesting. This model may very well fill the gap between smartphones and tablets, paving the way for a brand new wave of portable devices. 
TCL's Tri-fold smartphone, as the name itself implies, folds out in three ways; from 6,75" to 7,8", but even going as far as to rival with the average tablet at 10".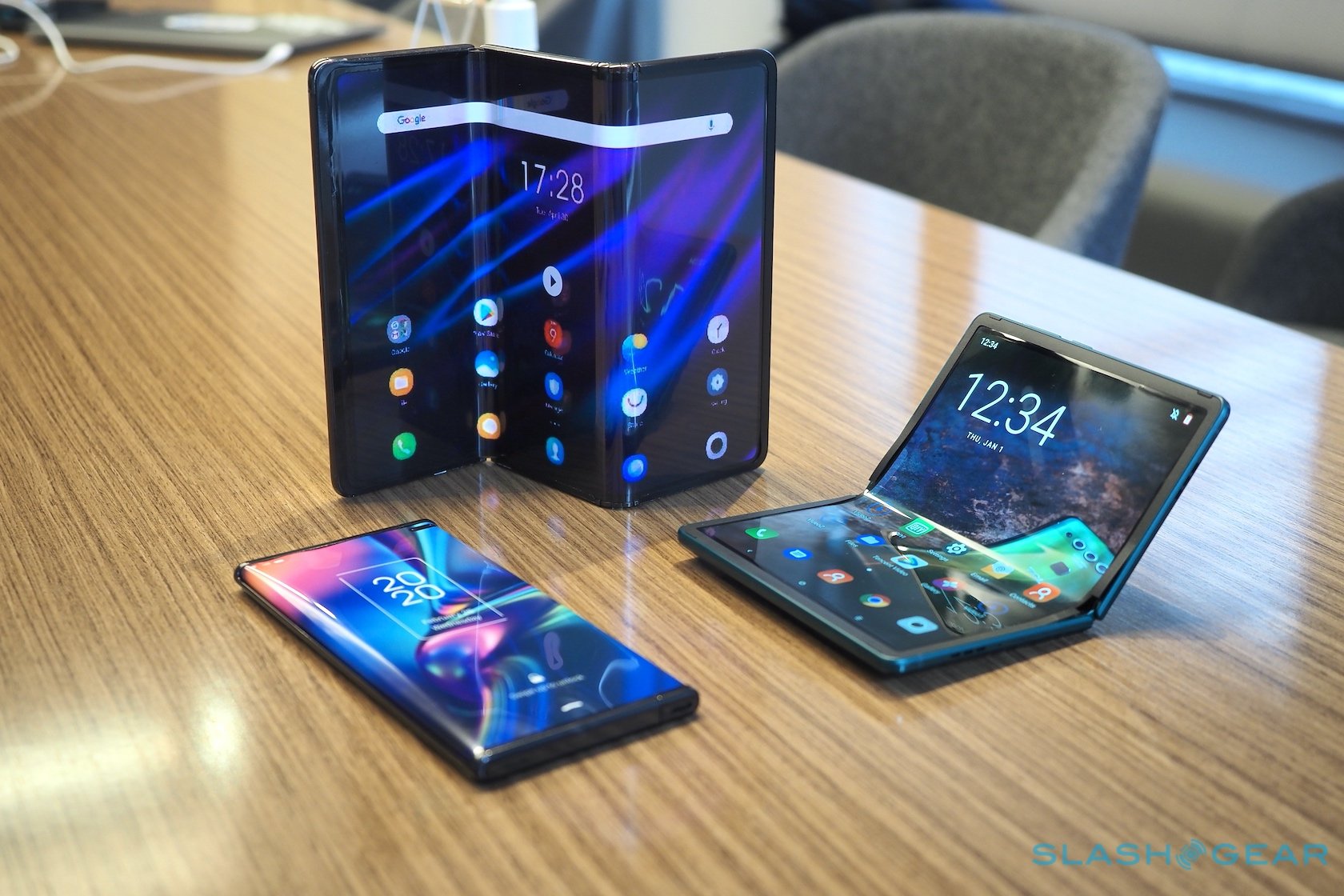 Users may have access to the features of a smartphone and a tablet – all in one device. The technology specs are allegedly outstanding – starting from the 3K display.
The new TCL release lends itself especially well to multitasking, and may easily change the working world, making it pioneeristic and smart at the same time.
According to the earliest rumors, this smartphone supports multiple video conf-calls and can run several apps at once on different windows.
The tri-fold smartphone may very well mark TCL's triumphant debut in the "smart" technology market. All-in-one devices like this may also likewise sink tablets sales – making tablets obsolete.
Nonetheless, this new technology will certainly change our concept of smart working, influencing the way we interface to modern technology for our work necessities.
This post is also available in:

Italiano