Maybe they are a little bit countertrend, because they are really heavy and bulky, but the smartphone rugged have so many advantages: they are almost unbreakable and they are dust, water and fall proof.
Thank you for reading this post, don't forget to subscribe!
The characteristics of a rugged smartphone
The smartphones are ever more powerful and full of functions, but ever more extremely delicate. For those who needs more strenght, maybe because they do an outside job or because they do sport, the smartphones rugged were born.
These mobile phones are almost unbreakable, they have a solid case, with hermetic covers for every door in order to make them waterproof. They have then a much more strong screen, and even the internal components don't fear the falls and the shocks. They are then certificated by many tests that prove their durability to dust, water, shocks and vibrations.
Doogee S90
This smartphone rugged has as strong point the camera, infact it integrates a double module of 16 MP + 8 MP which allows the face recognition and the scenes. The processor is a Mediatek Helio P60, which includes a battery of 5.000 mAh.
The memory Ram is 6 GB while the internal storage is 128 GB. It was ideated to be enriched with many equippements like the cover with additional battery, an antenna for walkie-talkie or the gamepad for the videogames.
Even though it is rugged phone, it is very functional and it isn't afraid by the competition with the other medium high range smartphones.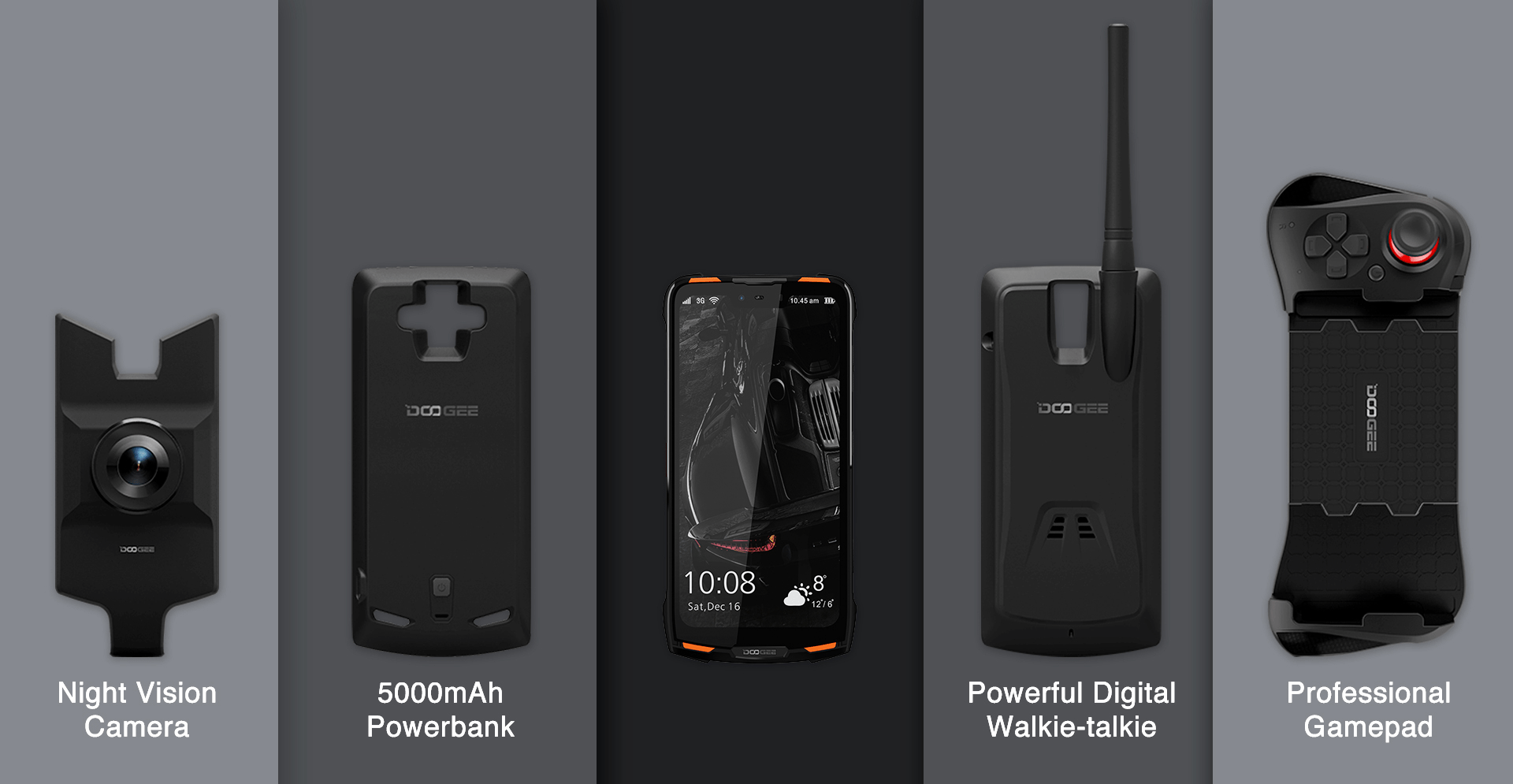 Blackview BV9000 Pro
The model BV9000 Pro has a capacitive touchscreen display IPS HD+ 5,7 pollici, with 16 million of colours and a resolution of 1440 x 720 pixel.
The viewing's corners are amazing, as expected by an IPS (178 degrees) and the maximum brightness is able to make the screen very visible even in the direct light of the sun.
The processor is a MediaTek MT6757CD Helio P25 octa-core, with a GPU ARM Mali-T880 MP2 (with clock at 900 MHz). The RAM instead is 6 GB LPDDR3 with 128 GB of storage memory.
The battery is lithium polymer of 4180 mAh but it isn't removable and it gives an autonomy of about 2 days, if we use it moderately.
CAT S41
The CAT is the rugged smartphone by definition. It is characterized by a thick rubberized cover (octagonal shaped to better distribute the force of impact and falls), the cover is studied with a more rough surface to avoid that the phone can fall down.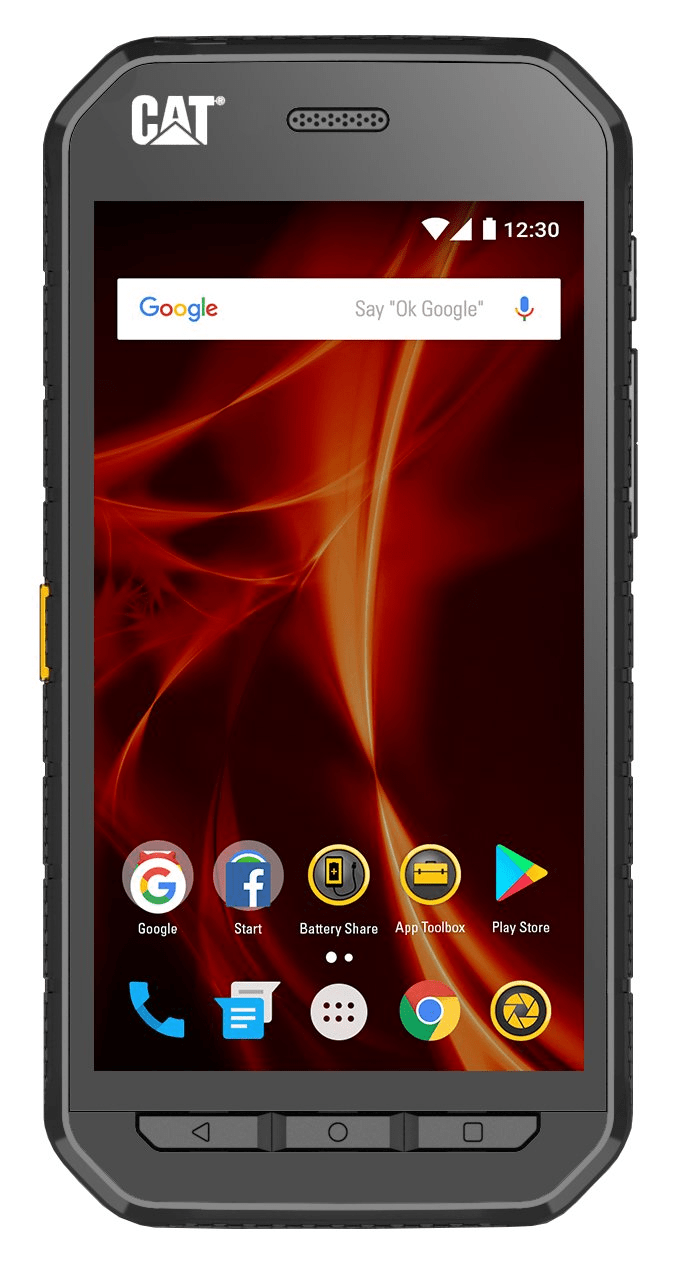 It supports the military standard 810G (MIL-STD-810G) and the tests demonstrated that the phone will remain intact even after falls from 2 meters of altitude.
But the CAT can resist even at thermal shocks and water splashes, vibrations and heavy pressure. The display is 5 inches and under the reinforced frame there is a SoC MediaTek MT6757 Helio P20 (CPU octa-core Cortex-A53 with clock at 2.3GHz) and a GPU Mali-T880 MP2, 3 GB of RAM with 32 GB of internal memory.
The alternative smartphones rugged
The CAT S61 is a rugged smartphone that though has a much more elegant style, by remaining anyway waterproof and very strong. Besides to the characteristics of its predecessor, it has even a sensor for the air quality and an instrument of measurement with laser.
It appears so like a smartphone suitable even for who doesn't work in extreme conditions, but he needs a stronger phone.
The Soni XP3 is more similar to a feature phone, due that it has really basic functions and it was made for who works in really extreme situations. It is basically unbreakable, it has a movement sensor that releaves if the phone (switched on) is not moving for a long time, in this case it directly sends an alarm sign for the rescuers by including the GPS coordinates.
This post is also available in:

Italiano