Meet the iPhone X1 as Cupertino's product line keeps growing. Although sales have slowed down and the main target is quite elitarian, each new Apple product is a success and the new iPhone seems right up this alley.
Thank you for reading this post, don't forget to subscribe!
iPhones are some of the most iconic and sought after smartphones of all times. Dissenters of course abound, and have often lashed out against the Cupertino based company.
Still the groundbreaking all-time sales records ensuing when a new iPhone is released clearly shows that Apple knows the way to success. After all, if we've come to rely so much on smart devices, it was in no small part thanks to Steve Jobs's visionary idea of a multi-tasking phone.
The new iPhone X1 is the latest release in Apple's smartphone series. And it's already highly anticipated, even if we'll have to wait until this autumn to see it live.
iPhone XI's three lenses camera
One of the most interesting new features seen in the previews so far is the iPhone X1's triple camera.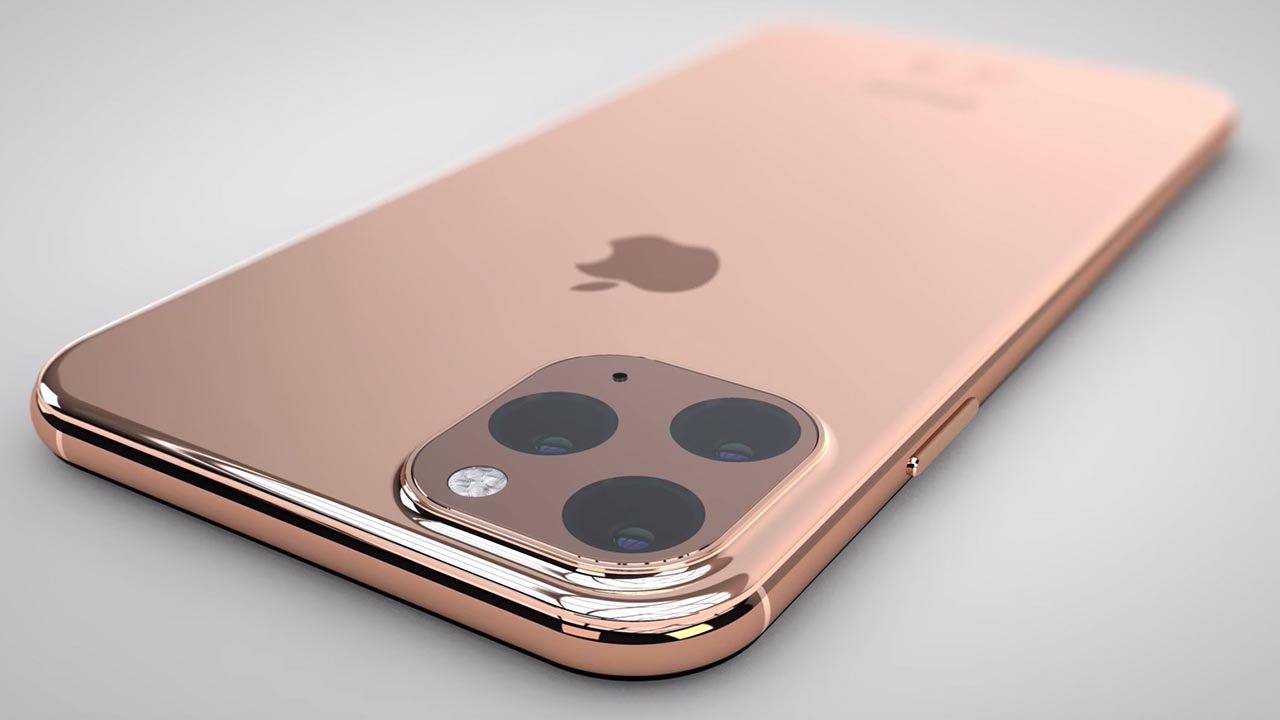 Multiple cameras are a well-established smartphone trend. So it comes as no surprise that Apple wanted to head in this direction too, starting from the next iPhone XS and XR updates. The new versions are going to be equipped with double cameras each, and the resolution is going to be noticeably higher than in earlier models.
The newest iPhone however is going to have up to three cameras; the first two are going to have respectively 10 and 14 MP resolution, but very little is known about the third. We'll just have to wait until Apple releases further details.
Judging by the first leaked pictures of the chassis, however, the cameras are going to be placed in a triangular pattern that's been unexpored so far.
Also, according to some rumors, the rear camera may be equipped with 3D sensors allowing a flawless reproduction of depths and distances. However, that's still a long shot from the 3D laser cameras of the iPhones that will come out in 2020 (we're going to publish an article on this in the coming future. Stay tuned!)
The Dark Mode and why it's good for your sight
Another highly interesting new feature is the "dark mode" – a first time, never-before seen addition to iPhones.
Checking the dark mode option in the Control Center, the screen will go dark, reducing its light and contrast. The purpose of this feature is to make staring at the screen less straining for eyes in conditions of scarce luminosity, ie at night.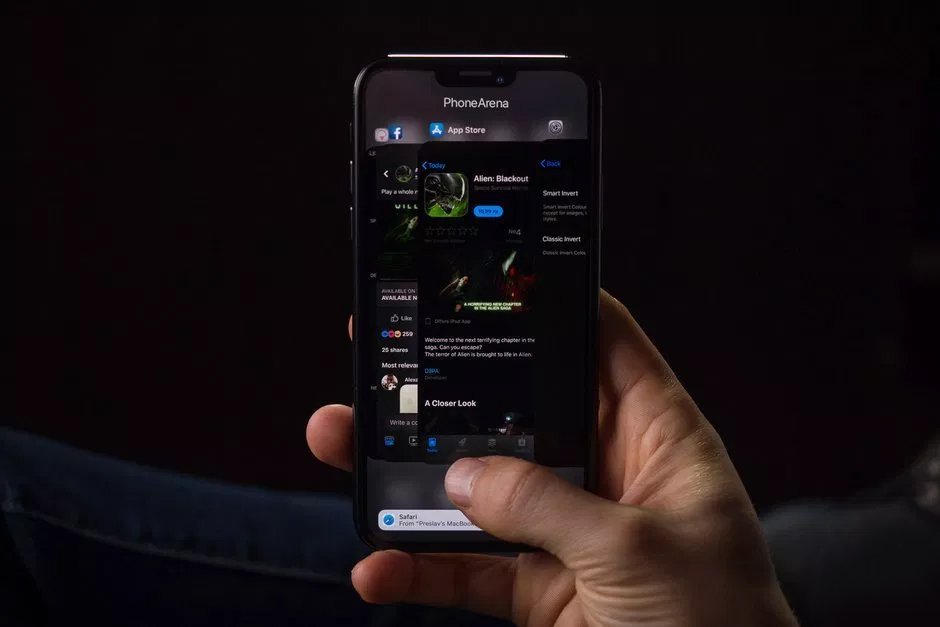 The Dark Mode's also rumored to come with a series of darker wallpapers that will enhance the more dimly-lit screen.
Up until this day, iPhone users had to rely on third-party apps to regulate their smartphojne's light and this feature is doubtlessly going to be welcomed by many.
Also in this mode the battery might last up to twice longer, as the OLED screen's going to need much less power than its exceptionally bright ancestors.
Larger battery, USB-C and new processor
Apple released yet more intriguing highlights about the new iPhone.
Of these, one of the most noticeable is the battery life. Now iPhones have never stood out much in this regard, and long-time users know that an unmistakable sign of decay is when the iPhone's battery starts wearing out exceptionally fast – often not even lasting a couple hours.
The new model, however, should solve most if not all of these problems. Its battery is almost certainly going to be a 4000 mAh, much bigger than the ones mounted on the iPhone XS and XS Max.
Also, despite its heavy hardware resources with three cameras, charging time should be very brief. The new smartphone is going to have a 15W power charger, the faster available right now.
Also there's going to be some news regarding the processor – according to the first rumors, it should be an A13 Bionic chip currently being manufactured by TMSC. But for now at least its features are shroud in mistery.
Also, it's almost certain (even if some are taking the news with a grain of salt) that Apple will ditch the Lightning technology. The new iPhone X1 and X1 Max are probably going to be equipped with a more standard and versatile USB-C port.
When will the iPhone X1 be released and how much it's going to cost?
Apple aficionados are eagerly waiting to know when the new iPhone will be available and how expensive it's going to be.
On Monday 3rd June, at 7PM (in Italy's timezone), Apple will unveil the iPhone X1 officially during the yearly WWDC event. We'll find out its exact release date, the technical specs and the costs.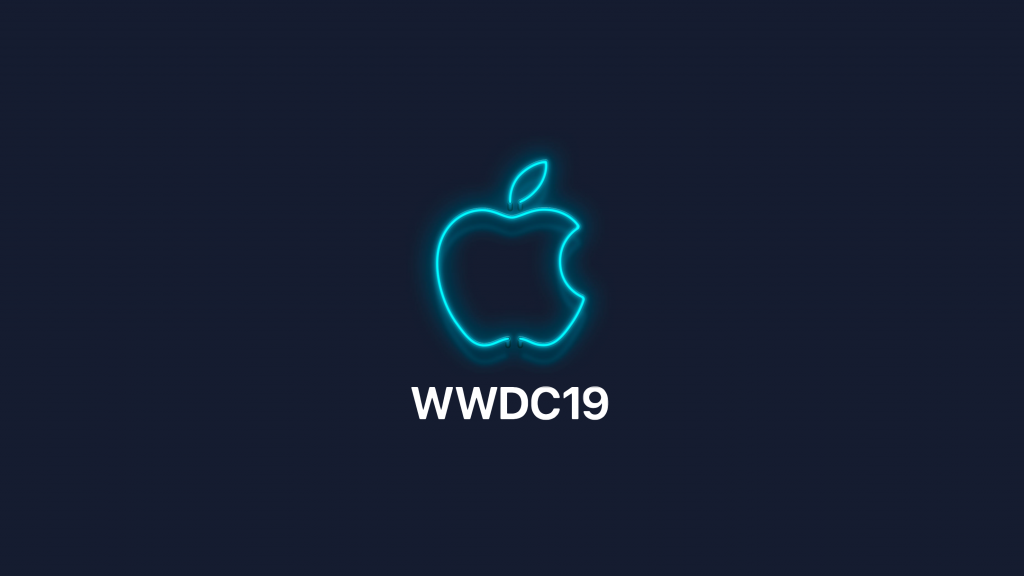 In the States, the new smartphone should come out approximately in the first weeks of September, when online preorders will also be available. The Italian Apple Stores should carry the new iPhones a few weeks later, so a feasible release date might be as late as October.
It's too early to make any estimations about costs as well – however, the company will probably walk in the footsteps of their latest models and offer both a low-cost (approx. 700-800 eur) and a top class version (up to 2000 eur or such).
This post is also available in:

Italiano