The brand new Samsung Galaxy A70 is Samsung's next hit and has been under the spotlight since some weeks already.
Thank you for reading this post, don't forget to subscribe!
Rumors and leaked news were flying high in the past few days. Every smartphone lover out there has been eagerly waiting for official news from Samsung, which came out just recently.
The official unveiling is going to be part of an international event set for April 10th. Samsung will also disclose more new models that we're going to find in stores in the coming months.
But what are the most interesting features of the Samsung Galaxy A70? Let's find out!
Samsung Galaxy A70 and its state of the arts screen
The display is the first thing you're gonna notice in this fancy new hi-tech jewel of Samsung's.
The Samsung Galaxy A70 is equipped with a Super AMOLED screen (in case you're wondering, the same AMOLED technology used in foldable devices).
It supports full HD resolution at 1080 x 2400 pixel. And as can be expected, the colors reproduction and amount of details are flawless.
Playing multimedia contents on your Galaxy A70 will be nothing short of a tablet experience.
Even the device's size hinted a familiarity with tablets than goes more than chassis-deep. Indeed, the Galaxy A70 may be seen as a sort of "big brother" to other Samsung smartphones.
Its casing is about 164mm in height, which does not make it clunky or cumbersome. In fact, it's only 7,9mm thin, with about 77mm width.
Samsung Galaxy A70 and its triple camera
Another card up the Samsung Galaxy A70's sleeve is its powerful three rear cameras.

That's right- this phone has three cameras, set in an intuitive and user-friendly hub on the rear. The placement is very strategic in that it does not not take anything away but rather enhance the sleek design of the phone.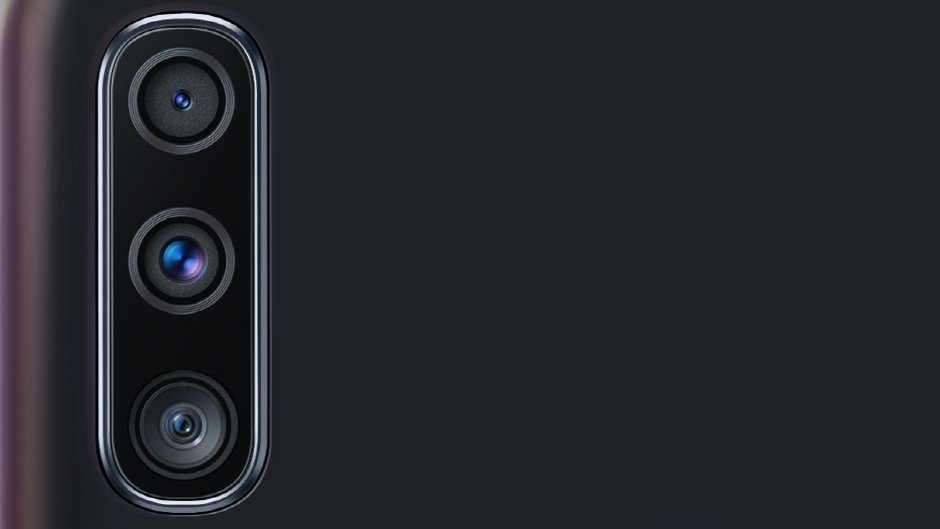 Each camera has a different kind of optical sensor. The main one, much like the camera set in the frontal notch, has a 32 megapixel resolution.
There's also an 8 megapixel quadrangolar camera whose visual spans for 123°, allowing users to take breathtaking panoramic photos.
The last camera is equipped with 5 megapixel sensor and perfect for in-depth perspectives.
If you are a photography aficionado, you won't resist getting your hands on this new Samsung masterpiece.
Facial recognition and fingerprints scanner
Face recognition is an highly sought after  feature that Samsung included in its Galaxy A70.
Although in this specific case there is no 3D compatibility, we feel it's a small quip in a phone of its category.
The facial recognition system is integrated in the frontal camera set within the notch, so you'll always have to be sure you're facing it to make sure your smartphone recognizes you.
Samsung didn't let down expectations about security, either. The Galaxy A70 has a fingerprints scanner to prevent unauthorized access to the smartphone's contents.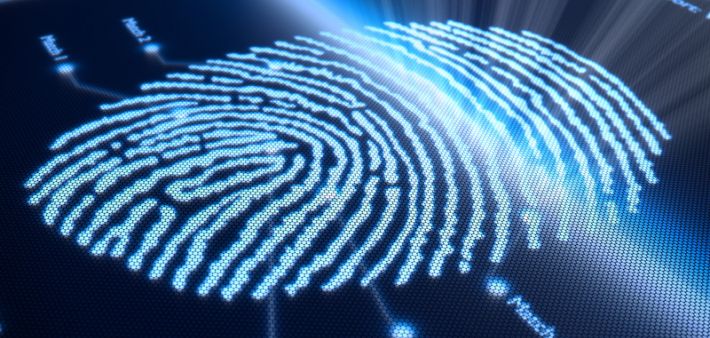 Just for clarity's sake, this phone does not feature the tiny pad on which we're used to place our fingertips.
Rather, the scanner is built-in within the display itself.
Fast charging battery, RAM and storage
The Galaxy A70's battery sounds badass too. It's a 4500 mAh model and supports fast recharge at 25W, which should enable users to recharge it in just a few minutes.
As far as battery life and its usage go, however, we'll have to wait April 10th for more details from Samsung.
The Galaxy A70 can house up to two SIMs and will have either 6 or 8 GB RAM at choice.
With about 128 GB storage, which can be expanded to 512 GB through an optional microSD card (not included), saving your photos, videos, messages, music, games and apps is gonna be a no-brainer.
Costs and availability
But when will the new Samsung Galaxy A70 be available in stores and how much it's going to cost?
Unfortunately, we don't have an answer to these questions yet.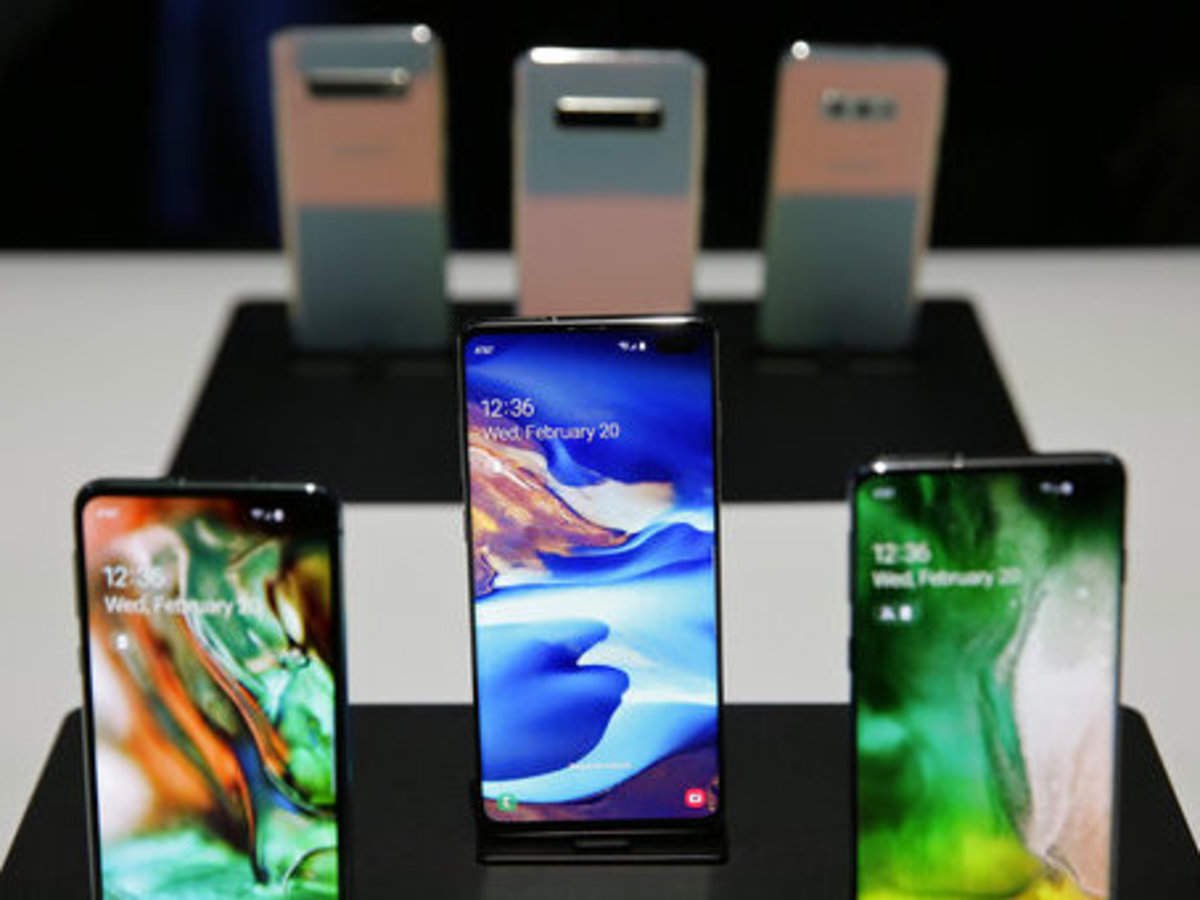 Samsung is going to reveal the official release date, its price and additional features only in the course of the April 10th unveiling event.

Still, it feels safe to assume that judging on its tech specs, the Samsung A70 should have an average high price range, which is fully justified by its advanced tecnhology.

This post is also available in:

Italiano