The Assassin's Creed Discovery Tour is, without any doubt, one of the most interesting news of this last Ubisoft's title. Like we can easily guess from the name it is a special mode that allows us to discover news and informations about the ancient world just playing.
A kind of usage that allows to increase the gaming to a much higher level and that, presumably, can put the base for a concept of videogames completly new.
Thank you for reading this post, don't forget to subscribe!
But let's try to discover more.
What's it?
Like we already said Assassin's Creed Discovery Tour is a genuine game's mode that allows us to explore the ancient Egypt monuments, curiosities and aspects of people's daily life. Especially, it is possible to take part to some real guided tours treated by historians and egyptologists to discover the beauties of the ancient world.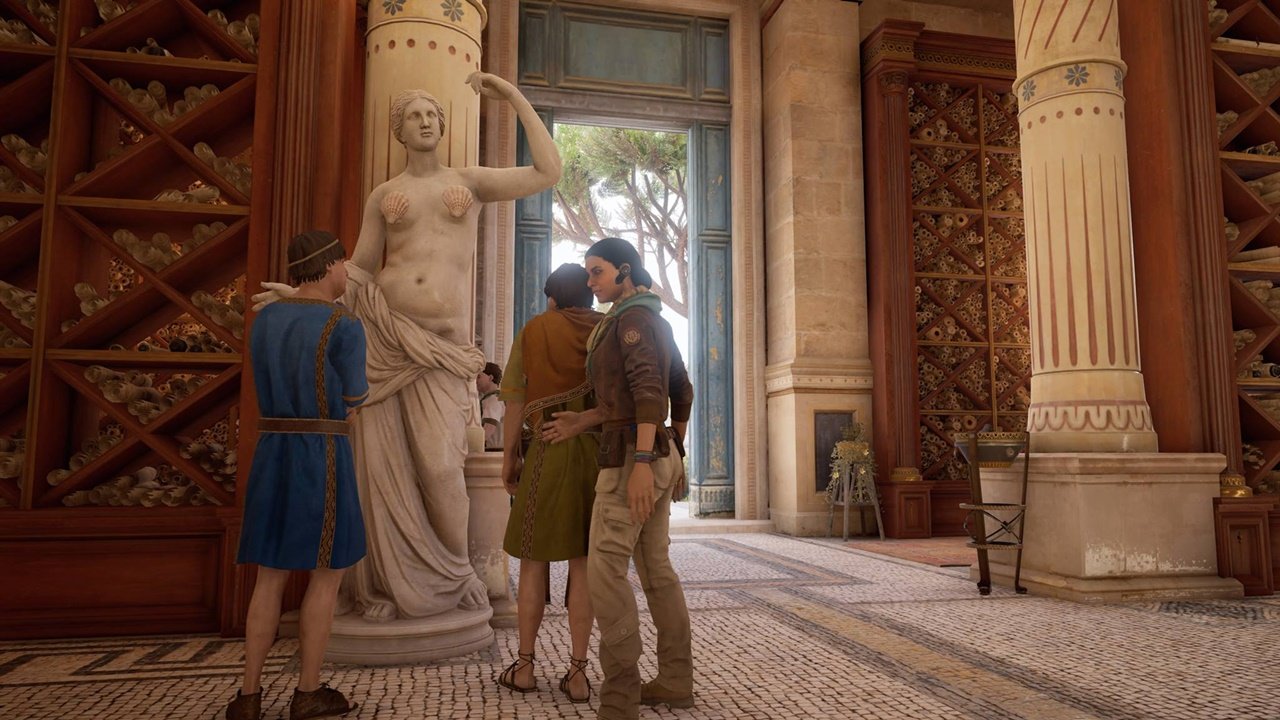 Of course in this mode the game's world appears quite and free of fighting or aspects of the principal story so that everyone can enjoy the exploration with calm and with their own time.
It seems, therefore, clear that this mode appears totally disinteressed about the events of Assassin's Creed Origins, but it seems a kind of "world apart" where we can explor and discover in an alternative way.
How to access to it and how it works
Enter to the Assassin's Creed Discovery Tour is really easy. If we have the Assassin's Creed Origins title it is possible to view this mode inside the principal menu, while if we only have the Discovery Tour we just have to open it like every other app.
From here a map will be opened, by selecting Map and guided tour, inside where it will be possible to see the points where a guided tour is active. Scrolling through the point it will be possible to see all the details about the tour, the place, and the average duration.
Furthermore, it is possible to do the guided tour using different figures, which have different aspect and characteristics. Selected a place we will be automatically carried to the guided tour and we can start to explore that historic site.
The practical functioning of the tour is really easy and intuitive.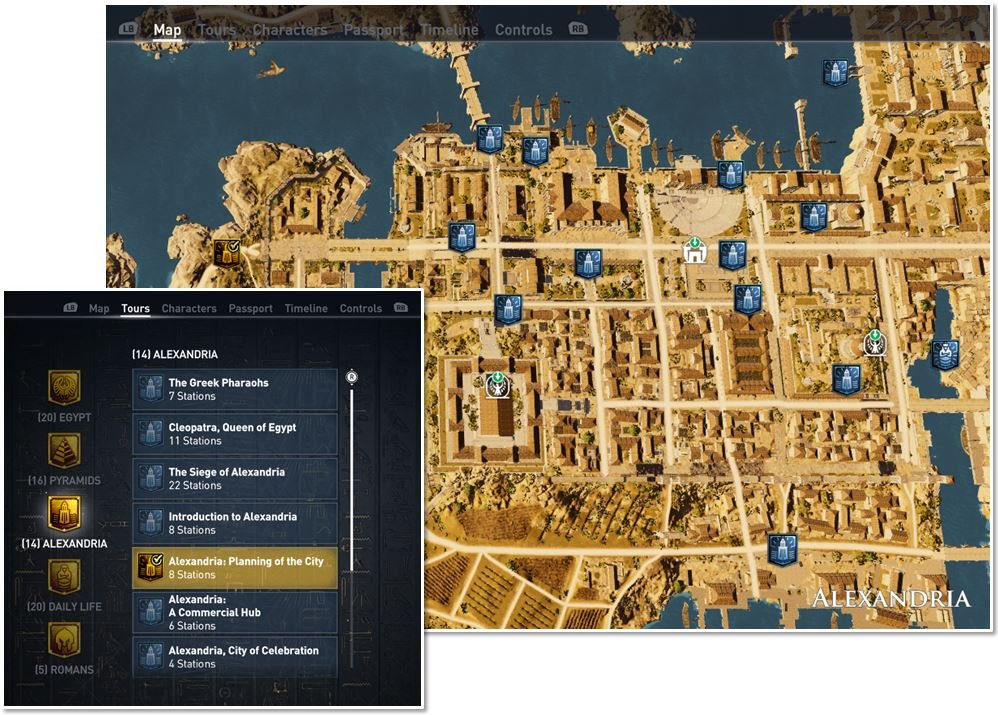 We will just have to follow the gold line, that will sign the guided way from a tour to anoter one. A shiny point will sign every stop of the tour where an audio file will give us informations and news about the site like a real guide tour will do.
During the explanation we can turn and look around without that the audio file stop to talk.
At the end of every stop we can then carry on our tour.
Also Ubisoft gives us the Passaport function that allows us to keep our progresses and contextualize many informations that we will receive during the tour.
A new frontier
With Assassin's Creed Discovery Tour we probably assist to a new frontier of the videogames and to the gaming in general. After all the negative reviews about the videogames' world and especially about some excessive violence of some titles, Ubisoft wanted to give a "slap in the face" to the critical and in general to show something totally innovative.
The Discovery Tour is, infact, an inovative and advanced way to spread knwoledge in a, without any doubt, charming way. The question that at this point we ask ourselves is if, following the Assassin's Creed example, even other titles will propose something similar to those guided tours.
We could assist, for example, to games settled in the ancient Rome that propose the same service or even more interactive encyclopedias about weapons, places or historical figuers of different ages.
Discovery Tour Gallery
Prev
1 di 5
Next
This post is also available in:

Italiano