The practice of yoga, unknown to us until a few decades ago, is really ancient. It has now entered the most popular sports in the Occident and has now also become hi-tech.
Thank you for reading this post, don't forget to subscribe!
Yoga practice
Suitable for everyone: men, women and even children; yoga is able to give harmony to the body and train it. Improves fluency and flexibility in old age, helps pregnant women to be more elastic and prepare for childbirth.
It is also very useful for recovery after traumas and accidents. The main aspect of yoga is that it is not just a body-centered sport, but it also manages to balance the mind. This is why more and more people are approaching this practice to enjoy its benefits.
To practice it at its best, there is need some silence, concentration, better to choose an open place, like a meadow or a beach. Because you must not come into contact only with your own body, in fact the true yogic practice is able to make us reach the deep states of our mind until we reach the real meditation.
Yoga and hi-tech, two different worlds?
To a first analysis yoga and technology would not seem compatible, instead numerous apps and gadgets want to deny this, trying to approach this two worlds together.
The Nintendo Wii console, over ten years ago, tried to bring yoga closer to hi-tech. Using the balance board it was possible to understand if the exercise was being performed correctly, at least with respect to the pressure exerted by the feet, because it was actually the only thing able to detect.
Sports and new technologies
But times have changed and today the gadgets have evolved and are able to give us more and more precise indications with every type of sport, even with yoga!
So let's see these new generation tools, which in some cases you can even wear them. They are all equipped with a dedicated app so that we can practice yoga correctly and accurately, as if we were being followed by an instructor in the gym.
SmartMat
Alike to the balance board, but connected to a free app available for free on iOS and Android stores, it is SmartMat (on smartmat.com) a latest-generation mat equipped with sophisticated sensors.
These sensors are able to accurately detect if the alignment of yoga practitioners is correct. Thanks to the voice of the app you will have the advice to correct and improve your posture.
Nadi X
Nadi x are high performance and smart trousers (available on wearablex.com), are based on kinesthetic technology and are made up of a dense network of sensors able to understand whether the position is correct or not.
Also in this case there is a free app (only for iOS systems) on which you can also view tutorials. 30 different positions, accompanied by a playlist with relaxing music suited to the practice.
Leaf Chakra
There are those who choose yogic practice to relax and meditate. To always have a meditation teacher on hand: the smart jewel "Leaf Chakra" (by Bellaneat) was born, recently landed also in Italy.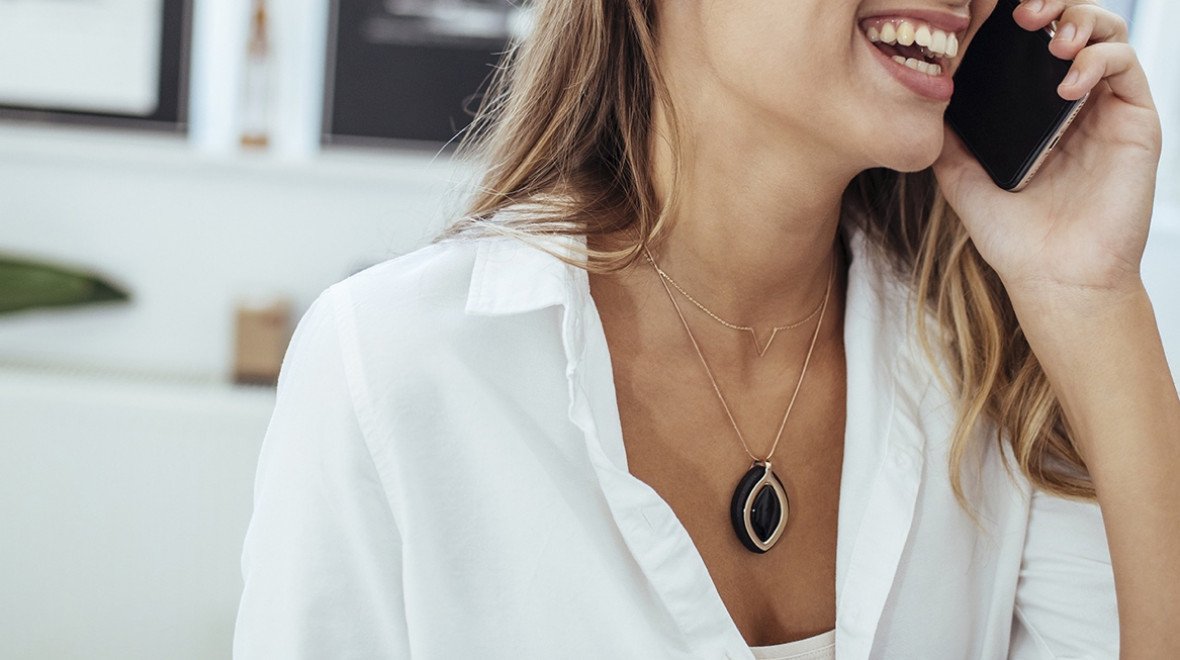 An elegant leaf-shaped pendant with sensors that detect body movement, but that's not all. They are also able to monitor sleep and mood.
It is therefore the ideal gadget for those who practice meditation: by touching the pendant you will be able to access many exercises, tutorials and training to find serenity and leave stress.
You can always have a tutor with you who can take us to deep meditative states, thanks to ambient audio and relaxing music. The app designed for Leaf (available on Android and iOS), includes tutorials with 30 positions, suitable for beginners, yoga has become hi-tech for everyone.
This post is also available in:

Italiano